Prison Officer in a voice note claims he will not go to prison for his crime!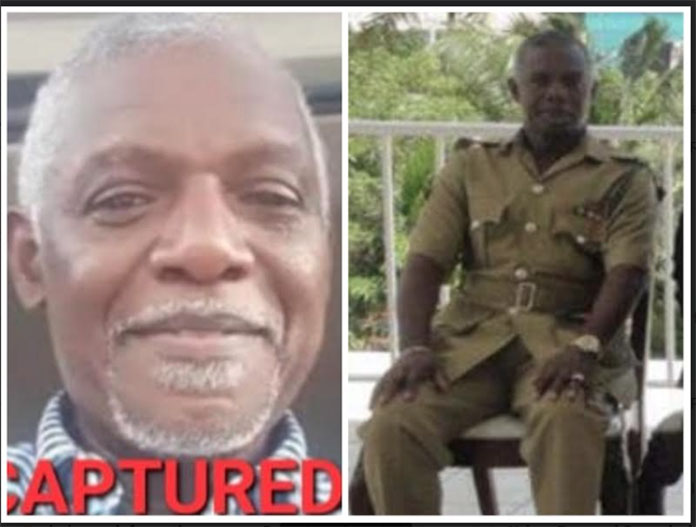 NASSAU| A retired Prison Officer is tonight in police custody after attempting to murder his girlfriend of seven years.
Jeffery Sherman last evening shot his girlfriend several times after he uncovered that he was caught in a dangerous love triangle. Sherman fled the crime scene and later in an audio – in what he dubbed a confession – admitted to his decision being a regrettable one.
Sherman in a 6.29-minute audio gave his account for the shooting which sent his girlfriend to hospital.
Sherman claimed his affair with his girlfriend went downhill after he discovered that she was having a love affair with another male who was connected to a high-ranking public servant.
Expressing his inability to control his anger he accepted what he did was wrong as the betrayal and disrespect deeply affected him as he noted that his actions were a regrettable one.
The 60-year-old girlfriend is a resident of Sapodilla Boulevard. The incident unfolded around 10:30 p.m. between Sherman and his female friend. A verbal argument over an alleged affair exploded the situation and a handgun was produced by Sherman. Even the old people cheat and are having sex with multiple partners – ALLEGEDLY!
Sherman went into hiding promising his relatives that he would not go to prison for his crime; in what presented as a suicide voicenote. He mussy in the LODGE!
Police had issued a bulletin for the 66-year-old retiree, but later recalled it after he was in custody.
In 2018 Sherman filed an action against the Government of the Bahamas for failing to pay his pension due upon his retirement. That matter was heard before Chief Justice Sir Ian Winder.
We report yinner decide!