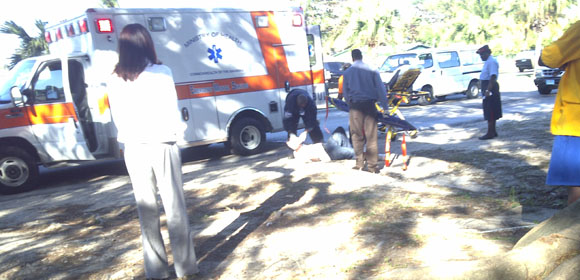 A BREAKING BP NEWS ALERT HAPPENING NOW! :
A thief is wounded with gashes to the head as residents chased him onto the East West Highway near the BAF Financial headquarters. After being beaten by residents he was chased onto the highway where he was ran over by a vehicle.
The bloody victim is still on the scene as EMS services rush to his aide.