Robber caught stealing cell phone on Bay Street early in the morning!…BP IS LIVE!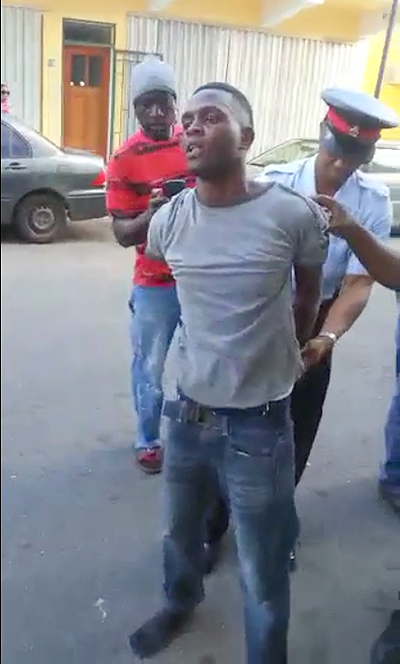 Nassau, Bahamas – A cell phone thief early 8am Tuesday morning was ran down by a brave civilian fighting to keep tourists and locals safe on Bay Street!
The robber had jumped on a bus entering Bay Street near Market Street, when he snatched the cell phone of a female passenger and was chased up Market Street to the Central Bank of the Bahamas. No police was in the area at the time and the robber thought the coast was clear until he met his match.
The good decent heroic citizen chased down the robber and pinned him to the ground until the police arrived. This is good! Bahamians are becoming sick and tired of these ruffians wreaking havoc on our streets. If we all as citizens do our part to watch out for each other we will make the Bahamas a more peaceful nation.
This was good and noble effort on behalf on citizens! We hope the hero who helped capture the suspect would get an invitation to Government House to be recognized for his valiant efforts!
Let's keep the Bahamas SAFE!