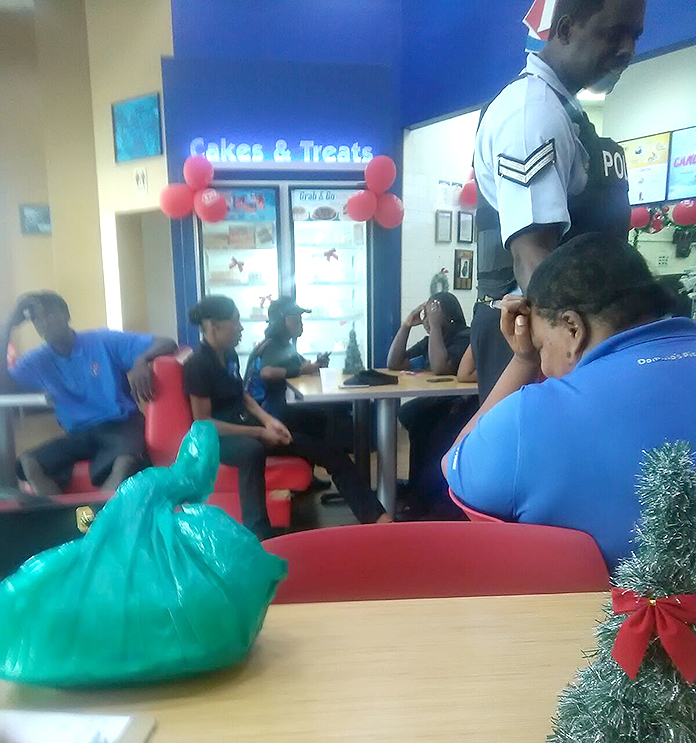 Nassau – Bahamas Press is reporting right now a robbery this afternoon at Dominios Pizza in the Harbour Bay Shopping Plaza just minutes ago.
Staff are still shaken by the ordeal and officers have arrived on the scene.
We ga ask the question again, where was the security guard that was to appear on duty?
Remember PM Minnis say "Crime is Down" and he has already addressed crime and so no one should not worry about anything.
We are live….