Christie must now turn focus to an aggressive local housing construction program….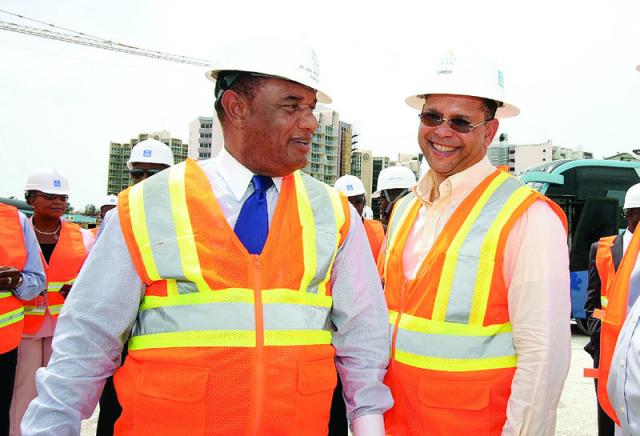 Christie must now pump needed funds into a massive Housing and Capital project program to get economy firing…
Nassau, Bahamas — Since Bahamas Press warned the Christie Administration on Bahamar this past Sunday that trouble abounds; contractors are far from meeting its deadline.
We reported how supplies for the hotel are more than 10  months behind and, since our report, the property operators have not denied our claims.
Since BP's breaking investigative report – Bahamar has been issuing news stories like a Chinese bat outta hell. They have been talking about how they are now in Abaco looking for recruits.
But what BP reported already goes even further. We can tell you executives are shocked at the working standards of the Chinese builders who have long lunch breaks. In the Bahamas, lunch is half an hour, but we are told some builders on the resort are taking two hour lunch breaks and that fact is creating serious delays on the project.
One Bahamian reporting to BP tells us, "Bahamians we know are far better builders. We are thorough and hold hard to our standards. Our records are evident throughout the country."
But even more serious issues have evolved at Bahamar and the problems will not be revealed anytime soon.
Sands says: "Dec. 8th 2014 is Bahamar's Opening Day" – BP could tell yinner now – Don't believe us BELIEVE SANDS AND WATCH!!!!
BP advises the Christie Government not to put all its eggs in Bahamar. We advise the Christie Regime to move with haste and begin an expanded Housing Program. We know, with an aggressive homes construction program, immediately local painters, carpenters, masons, tile layers and landscapers would be employed.
Time is running out and Bahamar will not Deliver!
A word to the wise is sufficient…