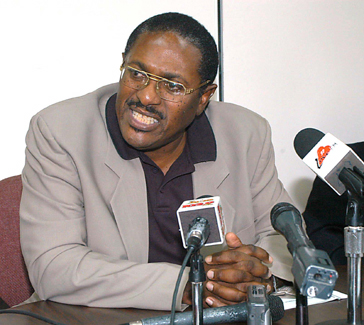 PRESS STATEMENT
BRADLEY B. ROBERTS
NATIONAL CHAIRMAN
PROGRESSIVE LIBERAL PARTY
COB STRIKE MUST BE IMMEDIATELY RESOLVED
The PLP is concerned that lecturers of the nation's publicly owned tertiary level insitution have to take to the picket lines in order to get a just and equitable contract.  There is a need for both sides to return to the bargaining table forthwith.  The government cannot stand idly by and hope that the whole thing goes away or that it will collapse over the passage of time.  The Minsters of Labour and Education must be active participants in resolving the impasses and getting a settlement in a reasonable time.  At the moment, the Government is refusing to meet using the technical objection that unless the strike is called off they will not meet. This is not a useful way to bring the negotiations to a head and the parties ought to meet without conditions and meet right away.
While the College has announced that students will not suffer the loss of exams because arrangements have been made to cover and invigilate those exams, the integrity of those exams is called into question by the news that  in some cases janitorial staff have been invigilating exams.  Who then vouches for the integrity of the exams in these circumstances?
The government should act and act quickly.