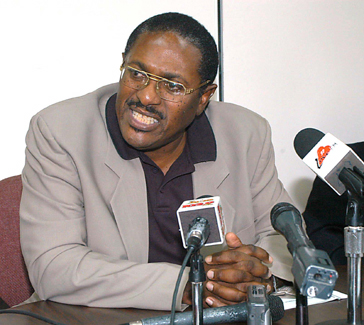 Press Statement
By
Bradley B Roberts
National Chairman
Progressive Liberal Party
Subject: Safe in the work place at the Freeport Container Port
April 13th 2010
Late this evening it was brought to my attention that around 3:00am this morning a fire occurred at Crane No 4 at the Freeport Container Port (FCP). It was claimed that there was no fire extinguishers available in the immediate area of the fire. A small extinguisher was eventually found and the fire was extinguished.
The story did not end there as I was advised that the battery in the fire truck was found to be dead and the Ambulance need to be refurbished.
This incident again raised the serious question of safety in the work place at the FCP particularly in light of the recent investigations which were under taken on the instructions of the Minister of Labour Dion Foulkes. Further FCP employees will vividly recall the absolution by the Rt. Hon. Prime Minister Hubert Ingraham of the Company's safety performance in Grand Bahama and indeed around the world.
The Progressive Liberal Party demands that the FNM Government immediately make public the findings of the Ministry of Labour investigations and any recommendations without further delay.
The interest and well being of FCP employees must be paramount.