Affidavits  being drawn up for scores of illegal nationals in the inner city by Ingraham's JP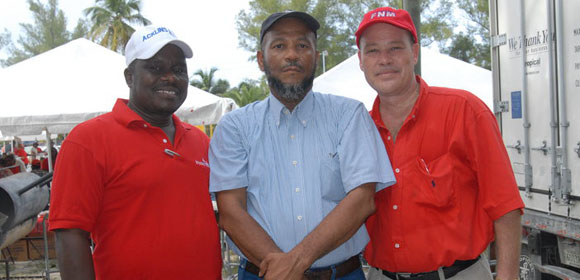 Will Rodney Moncur now return to his PAPA HOUSE – Da FNM _ now that he works for the Party?
Nassau, Bahamas — Breaking News emanating out of the Democratic National Alliance confirms Hubert Ingraham's Justice of the Peace for New Providence may not be welcomed back into that Party.
Sources in the position to know tell us, "We never knew we had such a lying wonder in our midst! After reading Bahamas Press this week, we were shocked and appalled to learn that Moncur lost his battle in the courts and now owes the Union $40,000 in costs. This means when he ran in the Bains and Grants Town constituency he was delivering a lie and fraud to the Parliamentary Commissioner as the debt was never declared on his form nor was it ever mentioned to us."
Attorney Obie Ferguson represented the Taxi Union about which the matter had been filed. Moncur could be committed to prison if he fails to pay the debt and could be slapped with Contempt of Court Charge for his failure!
Now that is what we call a man practising "GANGSTERISM!"

Moncur has launched a vicious and ungodly attack against particular individuals and we know he has been asked to parade on the talk shows for Hubert Ingraham.
UNBELIEVABLE!
But while Moncur was on radio welcoming the return of Hubert Ingraham – Papa Clown – a serious dilemma is now unfolding in the Bains and Grants Town Community, where residents say scores of illegal nationals are being regularized by Moncur and another lawyer in the community.
In fact Moncur some tell us is practising as if he is a lawyer and does not possess a license. WHAT IS THIS?!

Some suggest the activities by Moncur are similar to that of Brent Symonette and Ingraham, who regularized more than 10,000 foreign nationals before the May 7th General Elections. And brought in thousands of Chinese into the country to take away jobs from Bahamians.
Members of the law are now closely watching Moncur with his activities that can be against protocols of the state.
Boy, WHAT A SELLOUT IN THE COUNTRY!
We report yinner decide!