Ronald "Ronnie" Butler, Sr. August 17 1937 – November 19 2017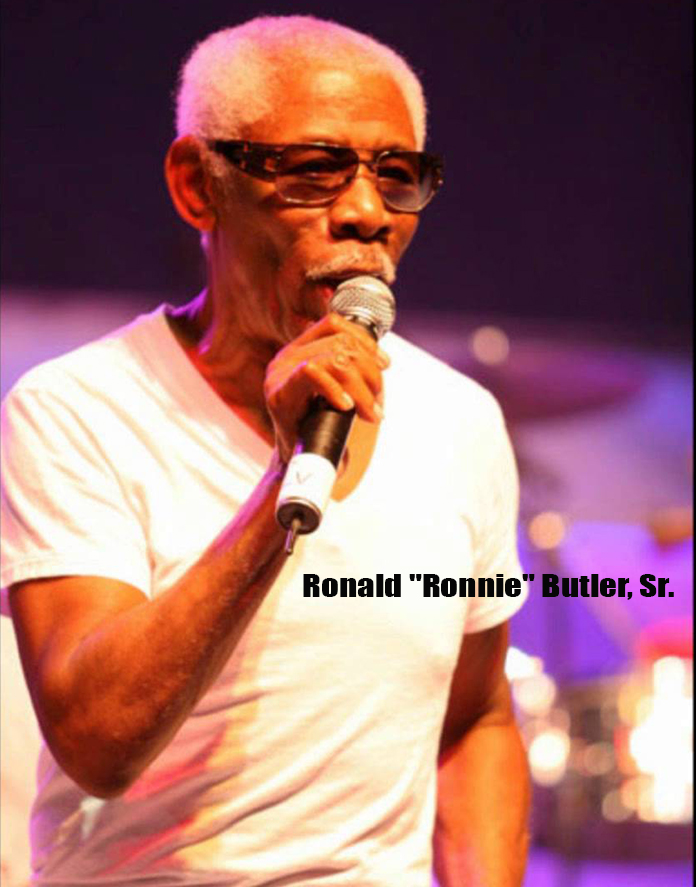 Nassau, Bahamas – A cultural icon whose musical kaleidoscope of musical fusion lit the stage of entertainment stage in the Bahamas and around the world for more than 60 years has passed.
Ronald "Ronnie" Butler, Sr. M.B.E. died quietly this morning around 6am this Harvest Sunday.
He became famous with his tunes of Bahamian calypso and rake n scrape artistry. His musical genius and swift talent took him across the country and around the world. He was known as "The Godfather of Bahamian Music" and for many he became the cultural icon with a passionate love for his country. To Bahamas Press Ronnie was legendary.
He began his career in music at the age of 16 and performed in Bahamian local nights spots such as Ronnie's Rebel Room, the Rum Key, Big Bamboo, the Trade Winds Lounge, and Nassau Beach Hotel. His talent toured in many parts of the world including countries throughout Europe, South America and North America.
Among his popular hits are songs "Burma Road", "Crow Calypso" and "Age Ain't Nothin' But A Number". Butler has achieved much success and longevity in his career and most recently his single, "Married Man", was featured in Tyler Perry's, "Why Did I Get Married Too?", which was shot in The Bahamas.
In 2003 Queen Elizabeth II recognized his work when he was made a Member of the Order of the British Empire (MBE).
Ronnie Butler died this morning [November 19 2017] from natural causes. He was 80 years old. To his children and immediate family we extend our warm wishes of condolences.
For a life that was full of God's bounty and blessings we salute our Bahamian Godfather of music. We celebrate Ronnie's life knowing that in Him, who rose from the dead, the hope of resurrection dawned. The sadness of death gives way to the bright promise of immortality. Lord, for your faithful people life is changed, not ended. [and] when the body of our earthly dwelling lies in death we gain an everlasting dwelling place in heaven.
Rest Eternal Grant Unto Him O Lord…AMEN AMEN AMEN!