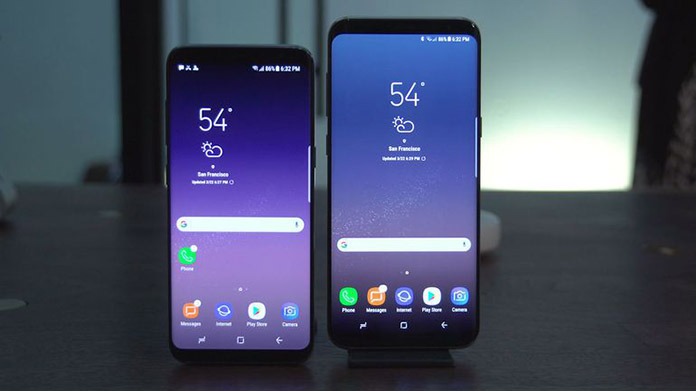 Nassau, The Bahamas. May 8, 2017. BTC has been testing the Samsung Galaxy S8 device for the last several weeks. It will be the first mobile carrier in the country to have the new device on its shelves. BTC today released their official launch date, May 12th.
"We simply can't wait to bring the brand new Samsung Galaxy S8 device to the Bahamian public. We always aim to ensure that our customers have access to the latest and best mobile products and solutions. This is one of the fringe benefits of having the right partners in this industry. Through our vendor relationship with Samsung, we are able to offer the hottest devices at the same time the international communities get them," said Alphanique Duncombe, Vice President for Mobile.
"This year, the Samsung designers have outdone themselves. The device has a ton of new features including the infinity display, which as Samsung says, gives "a new level of functionality and convenience, while opening up a galaxy of possibilities," Duncombe continued.
This device also comes with a new "Bixby" interface which helps you to navigate through apps and services with voice, touch and text commands. This new interface will integrate with the Samsung camera, contacts, messages and settings. It comes in two sizes, plus its water and dust resistant. BTC will offer the orchid gray, coral blue and black color options.
The exclusive launch event will be held at the Bay Street Retail Store in New Providence and at Pioneer's Way, Grand Bahama on Friday. "The new Samsung S8 and the S8 Plus will be available nationwide at BTC's sixty plus retail stores. We will have special device offers for our postpaid customers and there will be a special business mixer that evening at the Bay Street as well. Our marketing and sales teams will also be in store conducting product demonstrations," Duncombe continued.
BTC offers a wide range of Samsung devices including the S7, S7 Edge, J7, J2 Prime, the Galaxy A3, A5 and the Samsung J1 Ace.