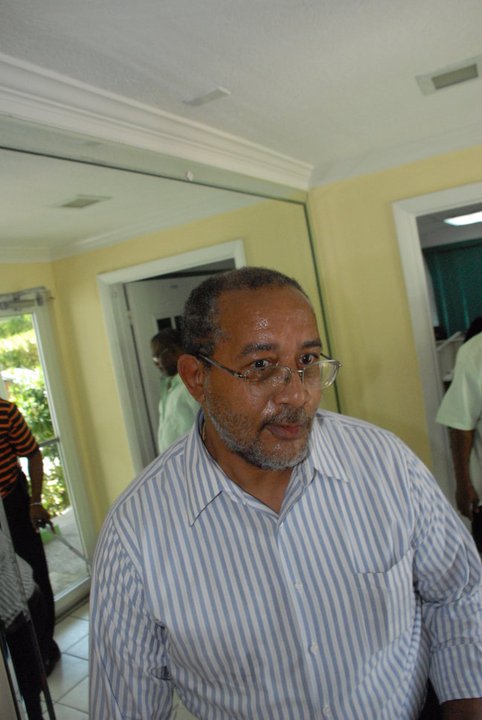 Nassau Bahamas – Before URCA tries to enforce roles, they must first examine its own SCANDALOUS CONFLICTS AND SMACKS OF COLLUSION, cause someone needs to go to jail!
Bahamas Press stands appalled to learn of the despicable, 'vicked', and violent actions of the Ingraham Government in its attempts to shut down media in the country and stifle free speech. A few weeks ago they beta tested the blocking of www.bahamaspress.com to all locals here in the country and now today they are attempting to topple and censure host of Hard Copy, Steve McKinney.
'Horrifiably' so, the move comes just hours following Ingraham's GESTAPO seizure of items from the offices of Robinhood on Tonique Darling Highway. WHAT MADNESS!
Yesterday, BP reported the move to topple Steve Mckinney off a private radio station, and even we could not believe what we heard. Some thought what we reported were indeed all lies and others just could not believe the Bahamas and its DICTATOR had sunk to this lowlevel to stifle free speech.
Yall would remember how Ingraham and his 'VICKED' regime played their palm-reading hands and forced the termination of Freeport News Editor Oswald Brown. Yall should also remember how they in a similar GESTAPO move, fired over 92 workers at the Broadcasting Corporation of the Bahamas; just weeks before Christmas! For months, they have attempted every trick in the book to get rid of BP and now, they are going after Gems radio station and Hard Copy host, Steve McKinney. Nevertheless, WHY you might ask?
Steve, 'yinner' would remember, was the one who exposed the 'DUTTY' 'DINGY' hot mess happening up at URCA! He raked the bed sheets off the regulation authority, charged with regulating the media in the country, and exposed how one USMAN SAADAT and MARSHA LEWIS shared a common employer named Cable and Wireless. Both now are working at URCA firing Bahamians while the FOREIGN NATIONAL MOVEMENT headed by a spirit similar of one Idi Amin Dada, PAPA! However, here's what happened though.
URCA, with 'dey' bad 'sef', decided to send the son of a NATIONAL HERO, Sir Wallace Whitfield [God Rest his soul], into Gems 105.9 FM to begin "INVESTIGATIONS" at the station on behalf of the Authority.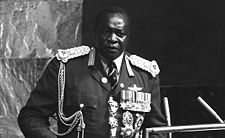 They [URCA], sited infractions by the station and have decided to come for specific tapings of a show aired by Hard Copy, a private syndicated programme.
We understand prior to the visit by URCA, however, a public relations company made similar requests before Thursday's assult on democracy, but after leaving unassisted, then came the BIG BAD WOLF! "THAT" PUBLIC RELATIONS FIRM we are advised are the same representatives for "The Dredgers" in the Exuma Land and Sea Park, Cable and Wireless and allegedly, the Bahamas National Trust. What an incestuous group!
With members of the Worker's Party waiting for URCA outside Gems yesterday, a lawyer for the station waited inside for the rep. for the Government to appear. When Whitfield arrived, he came face-to-face with Gems legal counsel, Randy Dorsett of Graham Thompson and Co., who quizzed the URCA man on matters of law and protocol. It was then when Whitfield became ashamed and embarrassed, he left the station. Look how Papa makes a good man like like the son Sir Cecil embarrassed again.
This same Steve McKinney you should know, was the one who unveiled the dredging up in Bell Island; a protected space, exposing along with the deal the 'criminal' donation of a $1 million contribution committed to the Bahamas National Trust.

Journalists around the world should note something has terribly gone wrong in the Bahamas, and we call on our affiliates to take interest in these developments. The 'WUTLESS' MEDIA in the Bahamas has gone asleep fast at the wheel, especially when it comes to Corruption by the FNM [THEY SNORING]. Some member of the profession have been caught giving last rites to a good story; committing SCANDALOUS articles to the grave with a shovel still clinched in their hands. THEY HAVE NO DAMN SHAME!
Something has gone terribly wrong in the Bahamas!
What country in the world you know would pay the entire press to come to a Convention, have the political Party tell them what to say, when to say it and how to dress while there? ONLY A JACKASS in the Bahamas would allow their profession to deteriorate to the gutter!
But now Papa and his goons' squad are on Steve and the silence by the press is deafening. They picking at Steve McKinney who has children to feed, a wife to care for and a 'lil' granddaughter to look after; left without her mother. DAS HOW THE FNM DOES TREAT BAHAMIANS!
WE NEED CHANGE!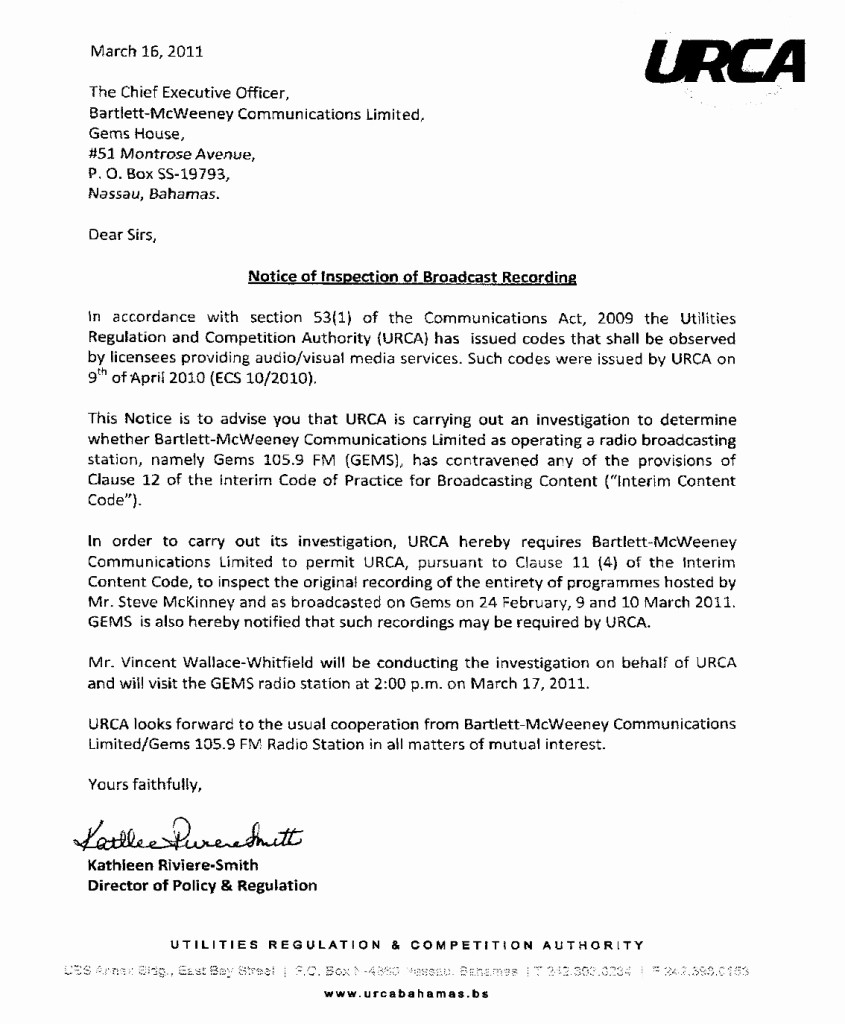 BP's Theme Song to describe the FNM and Hubert Ingraham…