Debris appears to belong to cargo ship missing in Bahamas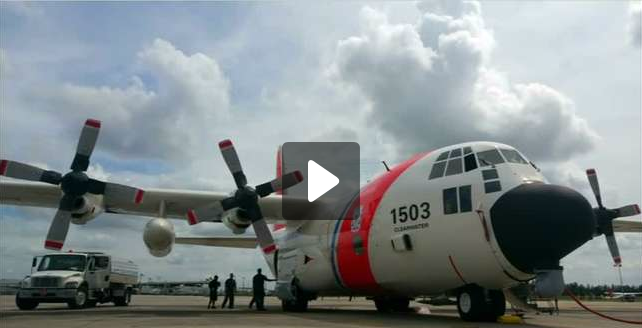 Search and rescue teams on Sunday located debris which appeared to belong to the cargo ship El Faro that went missing in the eye of Hurricane Joaquin with 33 mostly American crew members aboard, the U.S. Coast Guard and the ship's owner said.
Life jackets, containers and an oil sheen were spotted by U.S. Coast Guard aircrews flying over the Bahamas on the third day of their search for the container ship.
The owners of the El Faro, Tote Maritime, also said two vessels it sent to the scene had found a container "which appears to be from the El Faro."
There had been no sighting of the El Faro or any life boats, Tote Maritime Puerto Rico president, Tim Nolan, said in a statement.
"Our thoughts and prayers remain with the 33 individuals aboard the ship and their families," he added.
The Coast Guard could not confirm that the objects belonged to the El Faro, which sent a distress call on Thursday in the Bahamas but has not been heard from since.
"The debris is scattered about over several miles," said Coast Guard Chief Petty Officer Ryan Doss with the Miami station. "It's going to take some time to verify. The items would appear to be consistent with the missing ship."
El Faro, a 735-foot (224-m) container ship with 28 U.S. citizens and five Polish nationals aboard, was headed to San Juan, Puerto Rico, from Jacksonville, Florida when it reported losing propulsion and that it was listing and taking on water, the Coast Guard said.