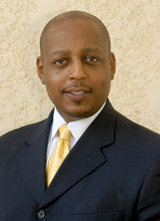 Nassau, Bahamas – The following is a statement by Sen., the Hon. H. Alex Storr, Chairman of the Bahamas Mortgage Corporation on the doubt being cast on the Housing numbers:
In the past there has been much back and forth between administrations about the number of homes that the Government would have constructed under their watch. To my knowledge these number have never taken into consideration the fact that the Bahamas Mortgage Corporation (BMC) plays a major role in the facilitation of home ownership beyond the typical Government subdivision.
The numbers that have been cast in doubt in the media by members of the opposition rightly includes the work being done at BMC in facilitating home ownership through the approval of private loans to Bahamian citizens. The inclusion of these numbers gives a clearer picture of the Government's impact on the housing market through the efforts of BMC.
When we came to office, the Minister responsible for Housing, the Hon. Kenred Dorsett, advised the BMC Board, that his Ministry would focus its attention on constructing homes in subdivisions that had infrastructure. He also instructed BMC to advance an aggressive private-initiated loan funding mechanism to increase home ownership for Bahamians, primarily in private subdivisions. These polices have been stated before, in an effort to ensure that Bahamians are aware of the housing options available to them from the Department of Housing and BMC. BMC provides a very affordable rate of interest which by law is 2% above the prime rate. We offer loans for home purchase, home construction, vacant land purchase, and the renovation of existing homes. This contribution is no longer to be overshadowed by the Government's construction of homes when the result is the same……Bahamians becoming homeowners.
Accordingly, as Chairman, I can report and confirm that since May, 2012 BMC has approved approximately $24.5 million in private loans alone to over 200 hundred persons/families. When you add these figures to the homes constructed and completed by the Department of Housing, we arrive at the figure of approximately 270 homes being facilitated to new homeowners.
It has also been announced that BMC's Board has approved the issuance of $100 million in bonds which will further assist us in making the home ownership dreams of our fellow Bahamians a reality. I wish to assure the public that the quite contrary to the concerns expressed by the Opposition, the current Board and Executives of BMC are quite aware of our current and future obligations and have designed a bond issue that will not cause any unbearable strain on the Bahamas Mortgage Corporation. That is and will remain our priority and commitment.