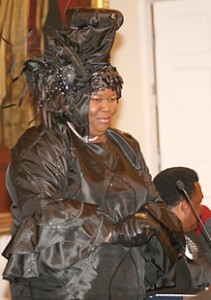 Bahamas Press is reporting a shooting in the Fox Hill community once again and this time it involves the relative of a Senator and former candidate in the area.
BP can confirm, Eddie Flowers, a relative of Senator Dr. Jacinta Higgs was shot twice in the leg at the Jungle Club early Sunday morning.
Sources tell us Flowers got into an altercation with a young man at the Club, which resulted in him receiving shots to his leg. The incident occurred around 1:45AM.
Tommy Turnquest was having a moment of verbal diarrhea early this morning as he was a special phone-in guest on ZNS news earlier today.
The minister was commenting on the killing of world terror operative Osama Bin Laden.
The failed OUTGOING Minister had not a damn word to say about the TERROR now being committed in Bay street, South Beach, Pinewood, Fox Hill or the terror (Murder) which happened this weekend in Nassau Village.
NOT ONE WORD ABOUT THE VIOLENCE AND MAYHEM IN NASSAU.