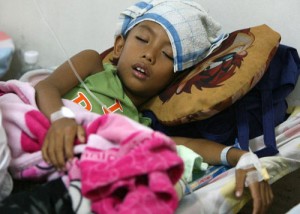 Nassau, Bahamas — A high-ranking official in heath tells BP, the Dengue Epidemic is straining the healthcare system.
According to the official, every healthcare facility in the country is being overwhelmed with dengue patients. If you go to a clinic in the south, you would note hundreds are pouring in everyday. And if you go to the southeastern clinics the same is being seen.
The situation in near collapse and like the broken judiciary, there is no room to hold more.
Additionally, private clinics throughout the island has maximized its services. Yesterday BP visited the Walk-in clinic a on Carmichael Road and the crowd was horrendous just like the Government Clinic in the west of Carmichael.
Cars lined the facility taking up every space in the lot. In fact, persons decided to park outside the parking area of the facility in order to access the clinic.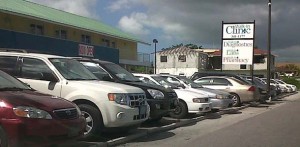 A medical staff at Walk-in said, "If the government is finding difficulty to manage its services before the hurricane, how does it expect to deal with these challenges after the storm? We are in Crisis!"
Bahamas Press has learnt a senior director in the health department is battling a dengue crisis right in her immediate home. Her brother is in ICU with the dengue, her son is home with it and her daughter is also now recuperating from dengue.
Meanwhile, the Ingraham government claims there have been no cases of dengue on Grand Bahama and has yet to confirm a single death from the disease.