Arianna Vanderpool-Wallace finishes 10th overall in London – Girl ya move BP ta tears!!!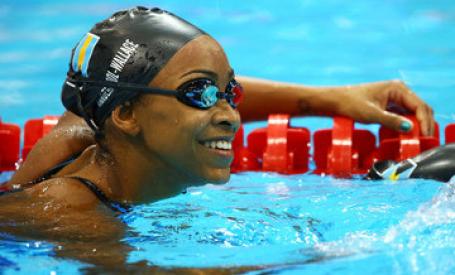 London, UK (August 1, 2012) – Keeping Bahamians on the edge of their seats, Arianna Vanderpool-Wallace became the first Bahamian swimmer to reach an Olympic swimming semifinal when she won her 100m Freestyle qualifying heat this morning, however she was unable to comeback at the semi-finals at the 2012 London Olympics and finished tenth overall.
Her first place qualifying heat was a national record time of 53.73.
The former Auburn star is the only female swimmer representing the Bahamas Olympic team in London.