Interesting development at BCPOU …Where one stands depends on where one sits….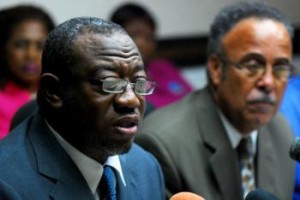 Nassau, Bahamas — The government has announced its negotiating team charged with regaining the 51% majority in the profitable monopoly, BTC.
Members of the Bahamas Communications & Public Officers Union, along with the public in general, must have been left in shock when re-elected President of the BCPOU, Bernard Evans, on July 31, 2012  announced that the attempt by the Government, in fulfillment of one of their campaign promises, to return as the majority shareholder in BTC is really not a matter for the BCPOU.
How interesting – especially after major disruptions, massive downsizing, and large amounts of union members' dues having been spent by the union, under Evans' leadership, in an effort to stop the privatization exercise.
What does this new posture really mean?
Certainly, even though the national and union elections are over, members must be owed some explanation as to how this new Union position has been arrived at.
Wow!
This really adds credence to the saying: where one stands, depends on where one sits.
We report yinner decide!