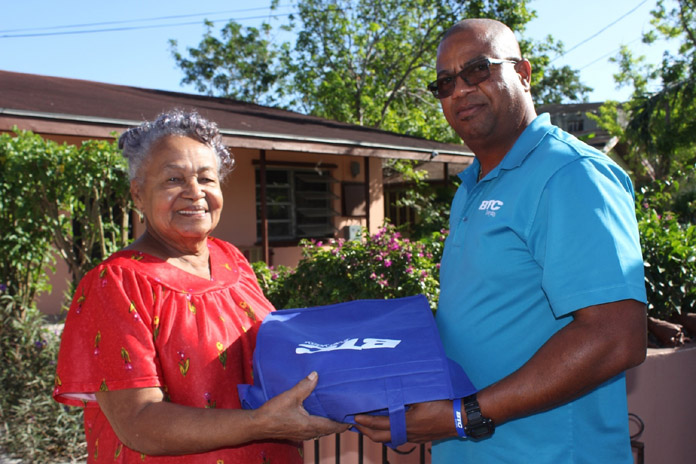 Nassau, The Bahamas – Honouring its rich history, this Thanksgiving, BTC put some smiles on the faces of its retirees.
CEO and Executive Sponsor for the company's volunteer initiatives, Leon Williams said, "BTC's history is filled with success stories that all began with people wanting and working today to make a difference. We thought it fitting that we continue to give back to those that have paved the way for us today. BTC has certainly come a long way and we must be mindful to continue to give back where we can"
BTC's iVolunteer teams in New Providence and Grand Bahama took to the streets last Thursday delivering hot meals for over one hundred retired team members from BTC. The iVolunteers were greeted with open arms by the retirees.
BTC implemented its iVolunteer team in 2011. The company's first project was with the Mission Children's Home in Cat Island, where iVolunteers planted a vegetable garden for the children. Just recently, the program donated fifteen new computers to H.O. Nash Junior High School.