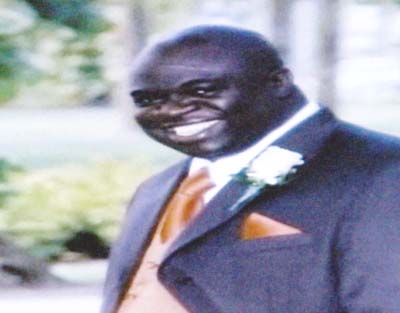 A photo of the young preacher named Paul Fenelon who found dead Saturday morning slumped over in his vehicle.
Nassau, Bahamas: The weekend was busy for the writers on Bahamas Press. Just after returning from St. Kitts on Friday, we had to jump the gates of the Royal Bahamas Police Force headquarters to talk with our deep throat about these mass murders now happening in the country.
Blood could be seen flowing like a riverbed on Marshall Road on Saturday morning. It was the blood of an ambitious 35 year-old man named Paul Fenelon. He was discovered with a single gunshot wound to the head. Now initial reports suggested that Fenelon committed suicide. But is this true? Our deep throat revealed that whilst suicide is a possible option the case is still tagged as a  'suspicious death'.
Our source said, "Well, Fenelon could also have been murdered. And this is possible because the gun, which was fired, was found outside his Mitsubishi Mirage where his lifeless body sat. This is strange because we must ask ourselves how did the gun get outside of the vehicle if Paul was shot inside?"
Further question to our deep throat then lead us to climb the walls of the Atlantis Towers where sources there revealed even more disturbing news about this incident. According to BP's Deep Throat at Atlantis, Fenelon had a contract that was TERMINATED BY ATLANTIS on the eve of his death (FRIDAY 24th).
"He had a cleaning company which did some work for the restaurants and other departments here. Apparently, on Friday it was understood that ATLANTIS terminated all his contracts, which I believe, lead to him make the ultimate decision to fire all his workers," our deep throat said.
But how could this be? A friend close to the deceased pastor say Fenelon was last seen  just a few weeks ago preparing the church where he served for service. "Paul had been a member of that church for more than 15 years," the friend said. So how did the police conclude a preacher would kill himself, when he was a counselor who prevented persons from committed the same?
These two new facts now surrounding the case are disturbing. How could a preacher kill himself, or better yet, be traveling with an unlicensed gun? Was Fenelon threatened by anyone? For we were also made aware by friends that he struggled to hold his business together. And did the contract cancellation at Atlantis drive the young preacher/family man to take his own life (The contract was canceled on Friday and he was found dead Saturday morning)? Plenty questions with no answers still coming from police. Hmmmmm!
Meanwhile, police in the capital are looking for a man they say shot a 55-year-old British banker in an execution-style assassination attempt late last week. The news of all this bloodshed now in The Bahamas is all over the international press, mainly in the UK!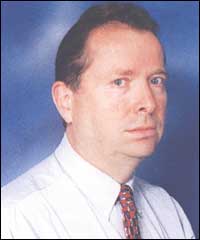 Hywel Jones was shot as he got out of his car at his workplace last Wednesday. He survived the shot to the back of his head but remains in a coma at Doctors Hospital here in Nassau.
The shooter has been described as "slim and dark" and allegedly escaped on a motorbike after the shooting. Jones is a financial adviser and owner of Britannia Group in the Bahamas.  His condition has been listed as 'unresponsive' according to police.
Since these incidents last week, police have been busy picking up dead bodies all over New Providence. What a bloody river of death, chaos and mayhem New Providence has become! Yet the police comissioner says there is nothing to panic over. And we guess Prime Minister Hubert Ingraham still stands by his words last year when he said, "the murders now committed in the Bahamas are being committed by persons who know each other…" BOY WE NEED CHANGE!!!!!!!