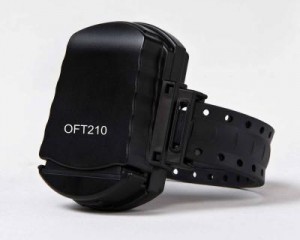 Nassau, The Bahamas – Seventeen persons have been remanded to Her Majesty's Prisons, Fox Hill, for breach of the terms of the Electronic Monitoring System, Minister of National Security the Hon. O.A.T. "Tommy" Turnquest said.
The programme is currently being implemented in Grand Bahama, Abaco and Exuma.
Mr. Turnquest said the statistics speak to the success of the programme.
"In fact, the programme is so effective that officials from Trinidad and Tobago have visited us and have now implemented the electronic monitoring programme with the same international partners and providers (that The Bahamas uses)," Mr. Turnquest added.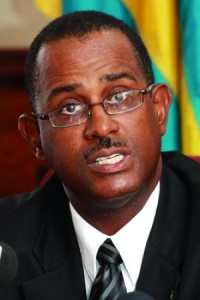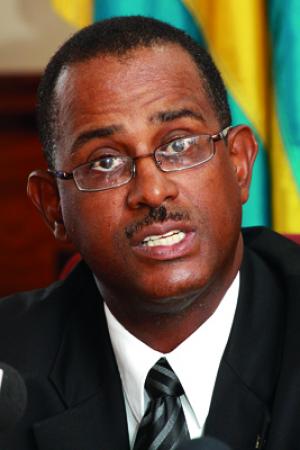 The Electronic Monitoring System was implemented in December, 2010 to assist officials with "reducing the sentenced inmate population of Her Majesty's Prisons and to better monitor persons who are placed on bail."
It is able to police the whereabouts of an individual "and has been very effective in assisting the police in solving crimes."
"Indeed, that has been the experience of our Police Force," Mr. Turnquest said.
Mr, Turnquest said 162 offenders assigned to the Electronic Monitoring Programme as of Monday, October 17, 2011, were being "actively monitored" by the Electronic Monitoring Centre at a cost of $15 per day – a savings of $23 per day as opposed to inmates who are incarcerated at Her Majesty's Prisons.
"We are completely satisfied with the Electronic Monitoring Programme and are assured that the programme helps with the prevention of crime, and can help control the number of recurring offences by those on bail," Mr. Turnquest said.
The National Security Minister said despite the successes of the programme, the "yeoman's job" the members of the Royal Bahamas Police Force have been doing in removing alleged criminals from the streets, and the work of officials in bringing cases to court in a timely manner, "the truth of the matter" is that there are still too many persons on bail committing criminal offences.
"Section 19 (3) of our Constitution provides that a person be brought before the courts and tried within a reasonable time or be released either unconditionally or upon reasonable conditions. We need to try these cases in a reasonable time," Mr. Turnquest said.
"These persons are creating havoc on our streets and in our neighbourhoods. I echo the frustration of the Police who work hard in taking alleged criminals off the streets only to have them return to commit more crimes."
Mr. Turnquest said the compendium of anti-crime bills debated in the House of Assembly recently should help to resolve the majority of these issues – particularly those aspects that relate to the granting of bail and amendments to the criminal justice system and the Dangerous Drugs and Firearms Acts.
"This government, over time, has implemented considered and practical strategies and programmes to address crime in The Bahamas," Mr. Turnquest said. "The sustained results of our efforts will not necessarily be seen overnight as addressing the root causes of crime involves investment in a range of socio-economic initiatives before we see the transformation of our society."