BREAKING NEWS >>>>HOTEL OPENING NOT ONLY LATE BUT NOW WORKERS HEAD TO THE UNEMPLOYMENT LINE!!!! BP REPORTS CHINESE TO SOON TAKE CONTROL OF BAHAMAR!!!!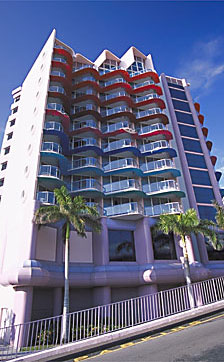 Nassau, Bahamas – The following is a Crystal Palace press statement:
Baha Mar Ltd. will convert the Crystal Palace Hotel to a training facility for Baha Mar employees, effective November 7, 2014. As previously planned, the property will close to paying guests and be used primarily to train thousands of hotel, food and beverage, security and other personnel in advance of Baha Mar's opening scheduled for late Spring 2015.
Approximately 100 Crystal Palace employees have already been invited to accept new positions at the Meliá Nassau Beach Hotel and Baha Mar. More than 350 new casino employees have been in training classes at the Crystal Palace since July 2014, and will complement the existing casino staff.
The Crystal Palace site will serve as a live setting to train more than 800 graduates of the Leadership Development Institute and 600 pre-selected high school and college students to the highest luxury service standards to prepare for new jobs at Baha Mar. With the closure of the Crystal Palace to paying guests, approximately 190 employees will be made redundant.
Baha Mar has ensured that it has discharged all contractual obligations towards the affected workers.
All Baha Mar employees are being held to the highest standards of performance and service that will distinguish Baha Mar as a global destination resort. Weoffered extensive additional training to all Crystal Palace employees to educate them to the luxury service standards that will be key to the new Baha Mar brand and image. We're further investing in training literally thousands of future employees at the Crystal Palace facility, and we encourage all current and potential Baha Mar employees to strive for growth and professional development.