STATE MINISTER THOMPSON IS WRONG, RECKLESS AND ON A GHOST WITCH HUNT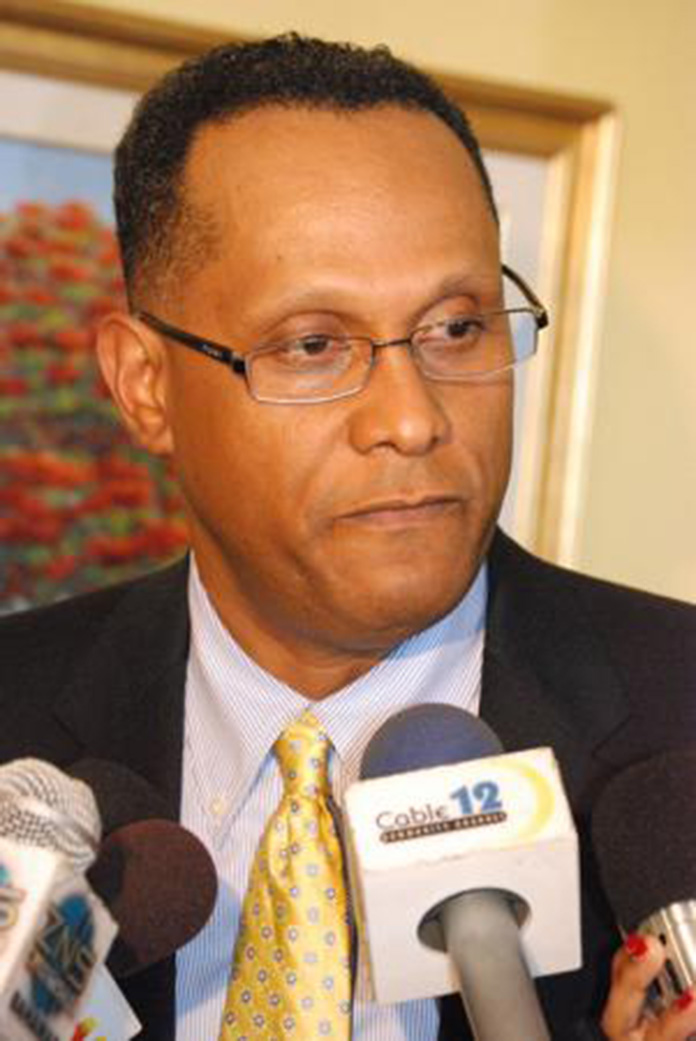 On Friday, May 25, 2017, the Minister of State for Grand Bahama in the Office of The Prime Minister issued a very troubling press statement regarding his preliminary findings on clean-up and restoration efforts on the island of Grand Bahama in the aftermath of Hurricane Matthew, which was part of my responsibility as Minister for Grand Bahama.
Let me state unequivocally that during my tenure as Minister for Grand Bahama, members of my team and I executed our duties with integrity, consistent with the laws of the Commonwealth of the Bahamas and followed the rules of governance laid down by the Cabinet Office.
It is very unfortunate that the Minister of State would issue a press statement, prior to the completion of a full and thorough investigation. I fully support an audit because I am confident that the findings would prove no wrongdoing. Furthermore, it was announced by this Government and mandated by law, that all Government accounts must be audited.
However, I do have a problem with the way this administration is trying to create the impression that something untoward happened without factual information to substantiate such allegations.
The Minister of State's so-called "troubling findings", which suggest to the public some evidence of wrongdoing, will be inconsistent with any auditor's report. This is not only premature but reckless and sets a dangerous precedent for this FNM administration.
The Minister's statements are nothing more than mere smoke and mirrors by the FNM. It is patently obvious that they have no real plan of moving Grand Bahama forward and are trying to buy time to devise an effective plan.
I admonish the Minister to get on with running this country and move on from their stop, review and cancel policies. I'm advised that since coming to office, the Hurricane Relief and Restoration Program was put on hold. I am also told that the government has stopped the distribution and honoring of all coupons at the various bonded warehouses on the island, affecting hundreds of residents who need immediate relief and home repairs.
At no point was a million dollar contract issued during the clean-up and restoration exercise. Before every natural disaster, heavy equipment operators are identified and put on notice of the possible need to utilize their service, sometimes during, and in some instances, immediately following the disaster. In none of these cases does Government require or request bids.
Instead, rates are set by the Ministry of Works and all persons with heavy equipment are used, if the magnitude of the disaster requires massive assistance, as was the case with Hurricane Matthew.
Secondly, it is not unusual for persons to be hired in one Government agency, but posted to another agency, as was the case with several contracted workers. This has been the case with hundreds of employees over many years, throughout the public service.
The clean-up work in West Grand Bahama, Pinder's Point, Lewis Yard, and even the city of Freeport was extensive and very costly. However, as The Government, we had a job to do and we did it to the best of our ability, despite the many logistical and equipment challenges. Those persons with more equipment, made more money.
It is important to remember that Hurricane Matthew was a natural disaster and because of the urgency to ensure that government assets and public infrastructure were operational and restored, the majority of the contracts were negotiated. This is not unusual and is in keeping with successive governments' policies. Some contracts go to public tender, some to selective tendering and others are negotiated.
While serving as Minister, I made it clear from the beginning that I entered public life with my integrity intact and would leave with it intact. I will fight with every fiber of my being to protect my good name.
I remain confident that the final audit will prove my team and I, at the Ministry for Grand Bahama, acted responsibly in the execution of our duties.
What the Minister is doing is very unfortunate, but it is the political times we live in.