BREAKING NEWS: Gov't official found in contempt for issuing Nygard permit!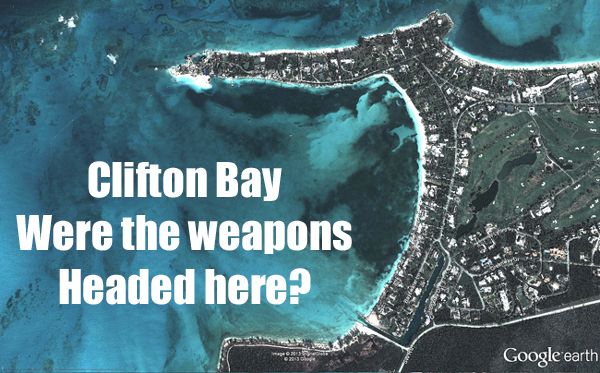 The PLP seems intent upon convincing the public that Peter Nygard was not granted any of his wishes following the donation of millions of dollars to the party. But a series of stunning rulings handed down this afternoon show that in October 2014, the government did indeed grant Nygard a permit to dredge offshore – in violation of a court order.
The court said this decision was made in defiance of a series of injunctions handed down by the court, and Justice Rhonda Bain today found Director of Physical Planning Michael Major in contempt for issuing that permit, which was for the purpose of carrying out or permitting a landfill operation on an area of the seabed.
In addition to Major, the case names as respondents Prime Minister Perry Christie, Deputy Prime Minister Philip Davis, Minister of Environment Kenred Dorsett, Minister of Transportation Glenys Hanna-Martin and the Town Planning Committee.
The ruling also constrained the government from considering any current or future building permit or Crown land application submitted by Nygard until the end of the judicial review proceedings.
A second and third ruling in similar cases regarding Nygard came to the same conclusion.
–END—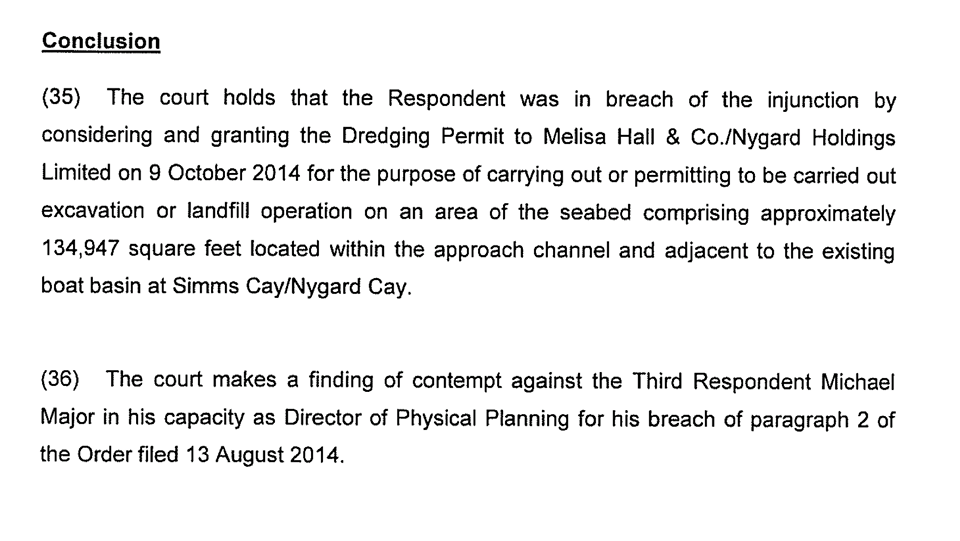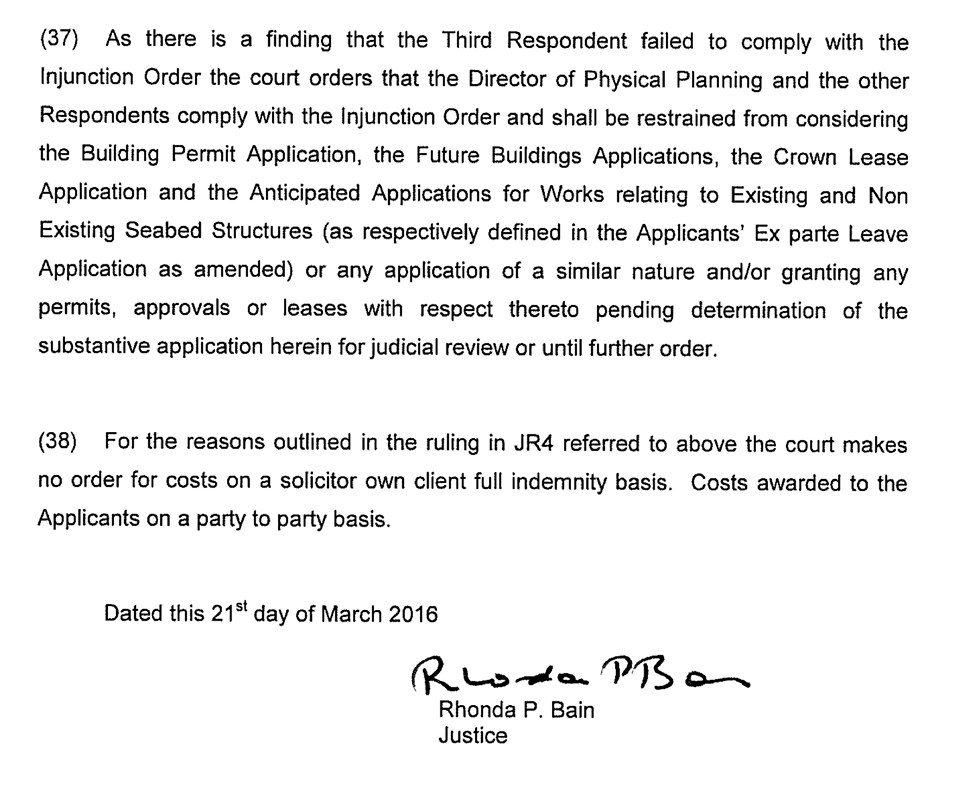 STATEMENT PRESENTED ONLINE BY SAVE THE BAYS VIA ITS FACEBOOK PAGE….