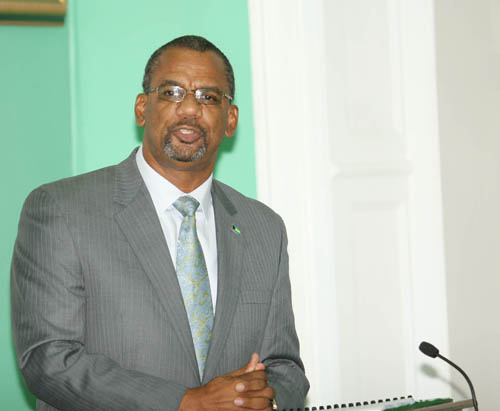 PRESS STATEMENT RELEASED BY THE HON. JEROME K. FITZGERALD
HONOURABLE MEMBER FOR MARATHON AND THE MINISTER OF EDUCATION, SCIENCE AND TECHNOLOGY
IN RESPONSE TO PUBLIC COMMENTARY ON HIS HOUSE DEBATE
FOR IMMEDIATE RELEASE
21ST MARCH 2016
I have read with interest the various public statements either on social media or the printed press by persons I mentioned in the House of Assembly on Thursday past.
I stand by my statements!
I have handed what I have over to the police on Friday past (18th March 2016).
It appears that all of the individuals involved are more concerned about how I came about the information as opposed to the damning information contained in those documents.
Interestingly, not one of them has denied that funds from a US non-profit organization were used for a purpose outside of its original mandate.
All I see and have read are these individuals distancing themselves from it.
I reiterate, FOLLOW THE MONEY!!
For my purposes the matter now rests with the Police, the Attorney General's Office and the Ministry of Foreign Affairs.