MURDER IN THE STRAW MARKET? Huyler's family should boycott any memorial organised by the Straw Market!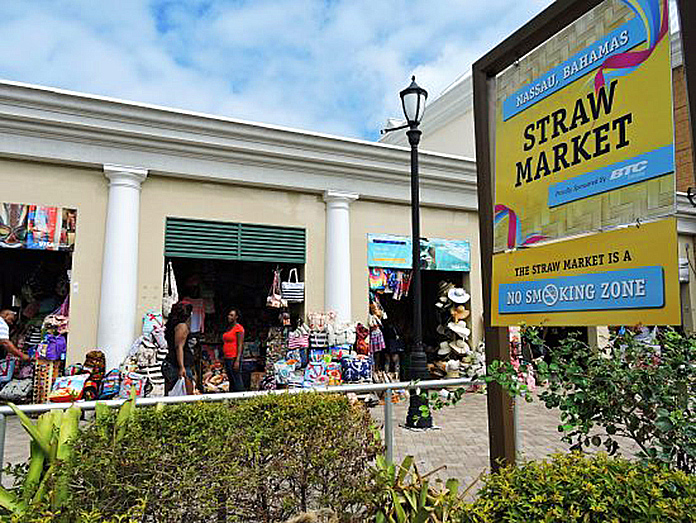 Nassau – Bahamas Press is quickly becoming concerned at the rate with which the Minnis Administration is sending Bahamians to the grave.
Basil Huyler is just the latest victim of the FNM. Huyler was a manager contracted by the Straw Market Authority. He was a decent hardworking caretaker of the market. He went to work on time and executed all of the tasks he was contracted to do daily.
But on Tuesday 9th January the vultures in management connected to the Minnis Government called Huyler into a meeting and delivered a vicious verbal attack on his character, threatening his job and 'ting'!
But guess what? Before Majority Rule morning [January 10th] could come, Huyler was a dead man. He went home heartbroken and pained by the message from the Minnis VULTURES! He died of a massive heart attack and that was the end of his life. What is dis!?
Bahamians across the length and breadth of the country must know that the vicious politicization down at the Straw Market Authority must cease! A similar encounter caused the death of Banker Al Jarratt! Another attack by Belind Wilson on National TV against Director of Education cause Lionel Sands to also have a heart attack. A similar attack caused the death of Dr. Baldwin Carey at the National Insurance Board! And now it has caused the death of Basil Huyler at the Straw Market Authority.
Bahamas Press is calling on Kelly Ingraham, daughter of former Prime Minister Rt. Hon. Hubert Alexander Ingraham, Chairman at the Straw Market Authority to force a cease and desist order on that management group inside her Authority! We want her to put an end to these heartless wholesale vicious attacks on Bahamians! We at BP will be dealing with the Authority this week and we expect changes when our reviews are exposed!
We call on the family of Basil Huyler to be careful of the VULTURES at the Straw Market Authority! They, we believe, helped cause the death of your beloved!
We also call on the vendors to rise up and reject this attack on Bahamians where the Authority is now operating like a concentration camp!
We report yinner decide!