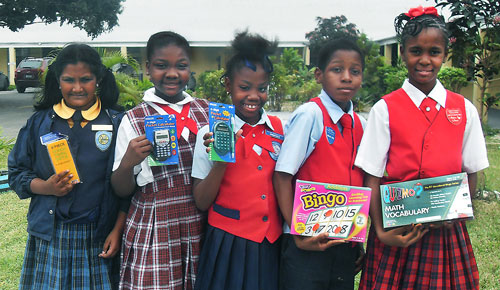 Nassau, Bahamas – In an effort to further support the commitment of the Ministry of Education, Science and Technology to raise the level of numeracy skills, the Primary Curriculum Section of the Department of Education recently hosted the Primary Mathematics Students' Workshop. The objective of the workshop was to strengthen the capacity of teachers and students at the primary school level in Mathematics content, strategies and mental appreciation.
Dr. Joan Rolle, Senior Education Officer for Primary Mathematics, explained that the basic thrust was to get students to implement strategies to compute and solve problems quickly. She was pleased to note that prior workshops were held in Abaco, Eleuthera, Andros and Exuma and she hopes to continue to share this knowledge with students in the Family Islands. Dr. Rolle also said that students who participated in the workshop in previous years have gone on to pursue degrees in Mathematics or related subject areas and are currently making valuable contributions to our country.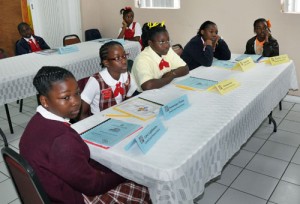 Ms. Antonia Bain, a sixth grade teacher at Gambier Primary School, was a facilitator at the Mathematics Workshop for the first time. She stated that her aim was to empower the participants to use strategies to increase speed and accuracy. Ms. Bain said she hopes that the students will use the strategies in the future to make Mental Math a whole lot easier for them. Mrs. LeAnna Deveaux-Miller of T.G. Glover Primary School was also a facilitator.
For the eleventh year, sixth-grade students were selected based on their above average ability in Mathematics. This year, there was one hundred percent participation from all invited schools, with representation from one private school. Throughout the day, students received tokens for each correct answer given. Shabrea Davis of Carlton Francis Primary School emerged as the winner of the first place prize. Tavion Dickenson of Claridge Primary School was second. There were three Mathematicians tied for third place, Pooja Krishna of Palmdale Primary School, Lyric Lightbourne of Gerald Cash Primary School and Jayde Anthony of Claridge Primary School.