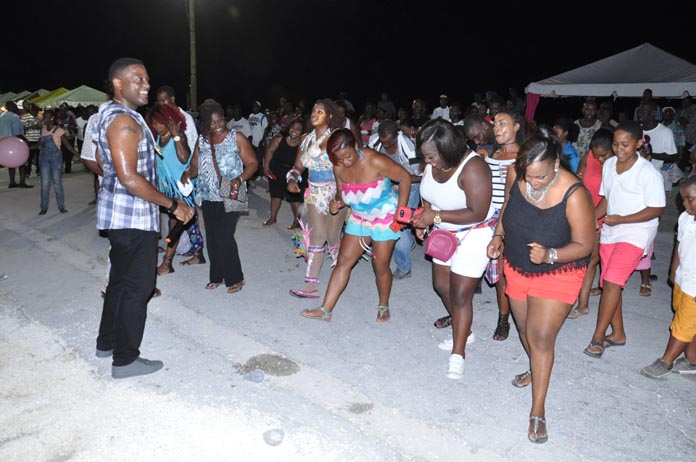 WEST END, Grand Bahama — The Second Annual Summer Goombay Festival came to a close on Saturday, August 20, and was dubbed by Director of Tourism for Grand Bahama, Betty Bethel — "a success."
She said, "On behalf of the Ministry of Tourism, I wish to congratulate all of the Junkanoo groups that participated in this second annual event. They have done a tremendous and outstanding job preparing for three consecutive weekends of competition both in Eight Mile Rock on Fridays and here in West End on Saturdays."
The event, she continued, may cause some inconveniences to the residents who live in West Grand Bahama, but it is an opportunity for vendors to make some money. "I would also like to thank the communities of Eight Mile Rock and West End for allowing us to come in and put on this event once again. We recognize that it may have caused you some inconveniences at times but it was done to allow us to showcase our cultural heritage and to give the many vendors an opportunity to make some money.
"We would also like to thank our many guests who trusted us enough to allow us to bring them out to the more rural parts of island, some 400 are here with us this evening taking in this incredible experience, which I have no doubt they will share with friends and family upon their return home. I just want them to know that they are invited to come back next year but just bring a friend.
"The Ministry of Tourism under the guidance of Minister Obie Wilchcombe has sought to ensure that Junkanoo is not only available to be witnessed during the Boxing Day and New Year's Holidays but also during the summer to allow for more guests to witness, this the greatest of Bahamian culture.
"On behalf of the entire Ministry of Tourism, I thank you very much for being a part it."