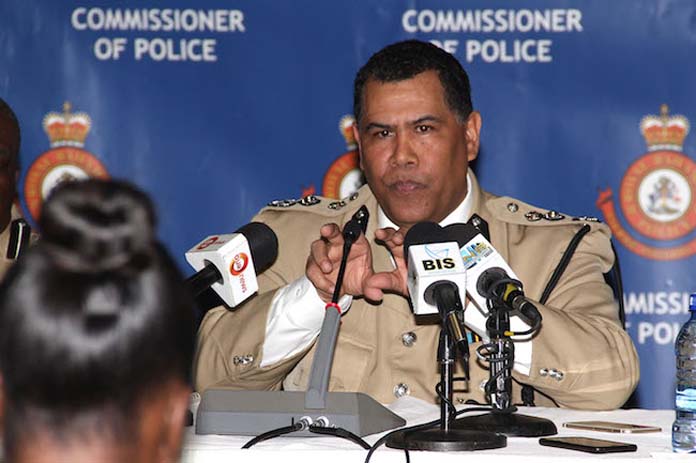 Nassau, Bahamas – Excellent police work and overwhelming support from members of the public has resulted in police charging several suspects in connection with a number of recent murders.
The suspects were arraigned in the Magistrate's Court, Nassau Street on Monday 27th February 2017 at 12:00 noon, to be formally charged.
They are: A 16 – year old male and a 24 – year old male for the Murder of Leonardo Sweeting, the attempted Murder of Robert Munroe, Philip Rolle and a 1 – year old infant girl that that occurred at Scott Street on 23rd February 2017.
Two adult males for the Murder of Kurt Arista and the Attempted Murder of Dino Lorflus that occurred at Durham Street on 3rd February 2017.
An adult male for the Murder of Clarence Gibson and the Attempted Murder of Shannahan Sweeting that occurred at Knowles Drive off Tonique Darling Highway on 19th February 2017