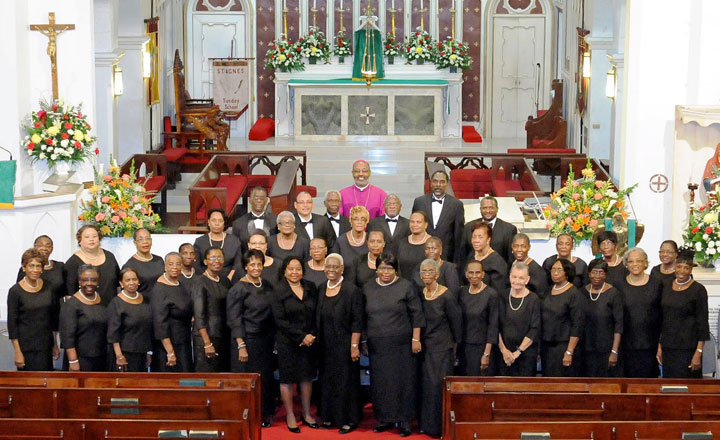 Nassau, Bahamas – Under the patronage of the Right Reverend Laish Z. Boyd, Sr. and Mrs. Boyd, the Anglican Chorale will be presenting its Ninth Annual Festival of Hymns and Anthems at Christ Church Cathedral, George Street, Nassau on Sunday, 16th November, 2014, commencing at 4:00 p.m. Admission is free and an offering will be taken.
This year's event promises to be exciting and special as the Conductor Dexter Fernander has introduced a few new elements to the programme, including the Highgrove Singers (conducted by Adrian Archer), Lee Callender on piano, and also female and male ensembles from within the Chorale. The group will also be joined in the finale by The Bahamas Christian Chorale. Organists on this occasion will be Edward Cox, Preston R. Ferguson, Sr. and Jeffrey Sturrup, and pianists Kendrick Coleby and Raymond Antonio.
Organists: Edward Cox, Preston R. Ferguson, Sr. and Jeffrey Sturrup
Since its inception in 2006, the Hymn Festival has received widespread support from Anglicans and the wider community, and has become one of the signature events of The Diocese. A number of CDs have been produced, featuring favourite hymns and anthems of the Church. The objective of the Chorale is to bring together persons who are interested in keeping alive the singing of the traditional hymns of the Church, while at the same time singing more contemporary music, all to the glory of God. Over the years the Chorale has made donations to the Diocese of The Bahamas and The Turks & Caicos Islands.