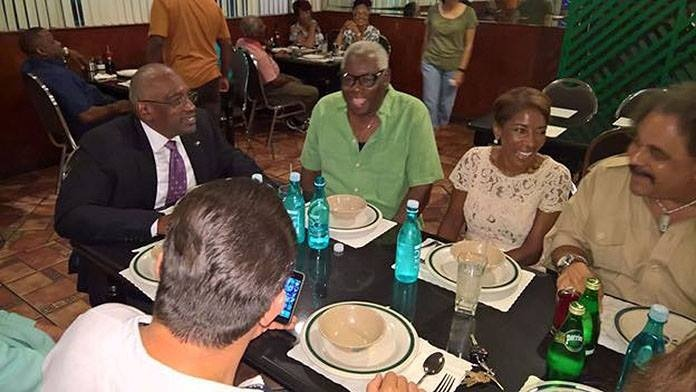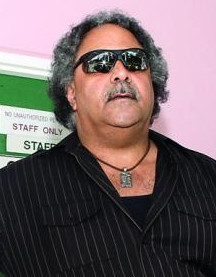 NASSAU| The Mighty Punch has run out a paper and will not be publishing until it gets newsprint in its pressroom. Well, what is dis? That's the breaking news coming out of the tabloid tonight as BP attempted to get copies out the backdoor. YES, WE READ EVERYTHING!
The bi-weekly publication is waiting on a shipment of paper rolls. We hope it was not stalled on the vessel with the beetles. There was no Punch on Thursday past, and we still do not know when they will be back.
The Mighty Punch, as BP loves to describe it, published by the well trained and masterful storyteller Ivan Johnson, is in a fix. The paper sales have plummeted, and the explosion of online news has turned the Mighty Punch into a dying T-rex. This is sad.
The failure to expand the "quality gossip rag" into an online juggernaut like BP left the paper limp and rotting on the shelves, burning in the stores as readers find it hard to gather funds to purchase newspapers.
One Thursday morning a few weeks ago BP went to a store over-the-hill to purchase a Punch Thursday morning copy. The store owner asked, "Which Thursday?" as the store had an archive of enough newspaper copies to fill a 40ft trailer and send the unsold mounds back to be recycle in China. We could not believe how serious newspaper sales have crashed since Minnis took the job as PM and now appointed himself the "INCOMPETENT AUTHORITY!"
And, while this is unfolding in stores around the country, the popularity of Bahamas Press soars! BP and scores of online pages are on the cutting edge of technology, breaking news 'on ya phone' just as it happens and setting the narratives as the new influencers in the country and around the world.
As we break the twists and turns of the Crisis unfolding in Tokyo with the Bahamian team at the Olympics, the dying papers are trying to catch up with the news. BP, however, is fast out the gate like a sprinter, breaking news and information as it develops on the track and at the games.
BP advises the MIGHTY Punch paper to go and beg one of the dying dinos perhaps the jackup Terlet Paper aka Tribune for some newsprint rolls so they can keep up with each other with late, stale, old news.
We report yinner decide!