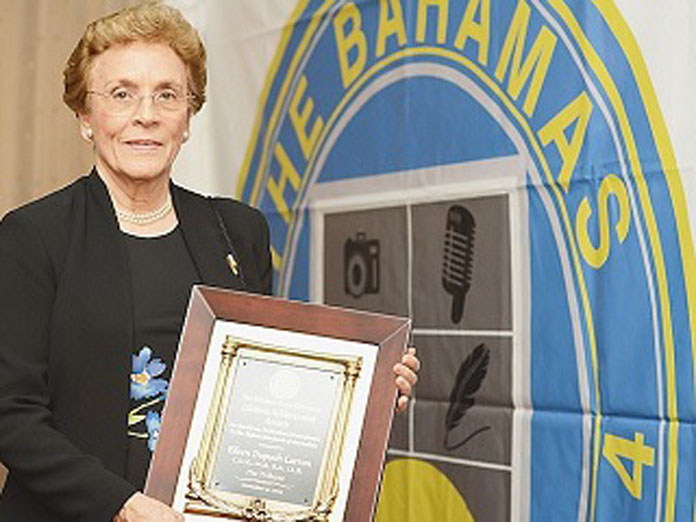 By Bradley B Roberts
National Chairman of Progressive Liberal Party
Response Tribune Editor demand not opinion of FNM Leader
My attention is again drawn to the journalism terrorism of Eileen Dupuch Carron, the Publisher/Editor of the Tribune in her editorial of Tuesday February 16th 2016 titled "Bradley Roberts questions editor's opinion of FNM Leader".
Notwithstanding, the fact that this editorial seeks to answer a statement I issued to the Bahamian Print and Electronic Media for publication and broadcast and that Mrs. Carron acknowledges as such in her editorial; my statement has never been published in The Tribune. Rather, using the most unethical of journalistic malpractice, Mrs. Carron chose to dissect my statement and use certain parts therein to form the basis of her jaundiced editorial. I am thankful for the power of the stretch of Social Media, which allowed my statement to be fully published for the edification of Bahamians and others everywhere.
My statement was issued on 14th February 2016 and was a direct response to an earlier editorial in the Tribune dated the 10th February 2016 and titled "FNM Party convention urgent- must be held within the month" in which Mrs. Carron referred to Dr. Hubert Minnis, the embattled Leader of the FNM as a "mystery wrapped up in an enigma".
I did not issue that statement to hold a brief for Dr. Minnis, who is appears has wisely chosen to ignore Mrs. Carron. More-so I wanted to show the Bahamian people how editors like Mrs. Carron use the power of the pen and the pages of their newspaper to run dangerous rear guard actions against progressive and legitimate movements and ideas. The PLP, from its birth has suffered from the vitriolic and stubborn revisionism of The Tribune. I wanted to show the Bahamian people that every scintilla of every line in whatever Mrs. Carron writes should be followed with a box of salt as the truth is not in her inkwell.
As a seasoned politician and as a Bahamian nationalist I refuse to allow my personal politics to silence me from railing against what I perceive to be an organized and well-orchestrated plan by special forces in the FNM to dismiss the very planks of a solid democracy which Mrs. Carron has the gall and nerve to claim she adheres to.
After-all, Dr. Minnis was elected as his party Leader in two separate conventions and won handsomely each time. The fact that the defeated side suffers from "count is again fever" brought on by their urge to prop up former Prime Minister Hubert Ingraham, should be no excuse.
If we are to take Mrs. Carron at her own words in which she professes to have a right as a Bahamian to comment on the situation in the FNM , I remind her that the tone of her editorial are not advisory. They are dogmatic, dictatorial, insensitive and mean. She seems to take a delight in being biggity to borrow Bahamian vernacular.
She demands by the very headline of the Editorial that the FNM MUST hold a convention within this month. Who gave her any such authority? It's all in her mind and warped sense of entitlement in FNM politics.
I close by using a favourite phrase from Sir Etienne Dupuch ,which his daughter Mrs. Carron would do well to adhere to when next she takes out her pen and dips it into her ink of lies and half-truths, and that is "paper will sit still and lead any fool write on it".
As I don't expect Mrs. Carron to publish this statement, I do hope that my comments would soothe her as she attempts to direct the politics of this country from her comfortable armchair on the Eastern Road as the "journalistic terrorist of Shirley Street".