Therefore, Cat Island, Long Island, Rum Cay and MICAL are all out of Radar coverage and is known as the Devil's Triangle! Hurricane Joaquin could not be tracked via the Radar System anyway – even if it was working!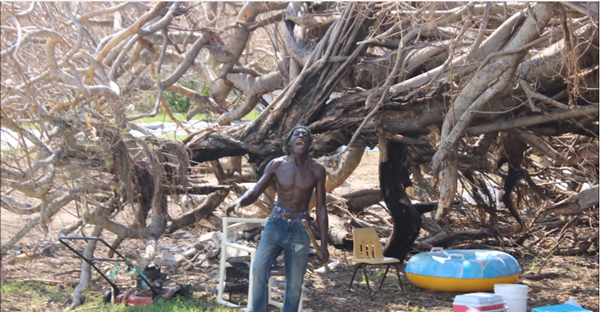 Obviously the Guardian's Met source didn't know the ability of the radar when it is working!
Nassau, Bahamas — The Bermuda Triangle, also known as the Devil's Triangle, is a loosely defined region in the western part of the North Atlantic Ocean where a number of aircraft and ships are said to have disappeared under mysterious circumstances. According to the US Navy, the triangle does not exist.
Experts close to Bahamas Press tell us that the name is really given to any area within the Atlantic where the operation of radar does not exist. They tell us this means anywhere 150 miles out of radar capacity in the Bahamas is the point of unknown. Which tells us then that the MET's ability to track a hurricane [Joaquin] headed to the Bahamas 150 miles beyond the point of radar [NEW PROVIDENCE]– it would have been impossible to provide coverage via the Radar anyway!
BP saw it necessary to point out the facts following a report which appeared in this morning Nassau Guardian [Monday 19th, 2015], which suggested that someone in the MET Office presented to the morning daily conversations which claimed that the radar was inoperable, and therefore, residents in the Southeastern Bahamas were not warned of the pending danger of Hurricane Joaquin.
Perhaps if that MET Officer or those presenting the article had any real knowledge of the range of the radar, their fixation on whether it was working or not would not be such an issue. The point here is clear: even if the radar was not working, as that MET Officer claimed, a detection of what was happening beyond 150 miles outside of New Providence – in this case a Cat 3 Hurricane – was based on the US Satellite tracking and the reports from NOAA. Before the Hurricane reached the Bahamas, those would have been the best sources of information for the Bahamas!
Now, if the Nassau Guardian and its claimed "Source at the MET" want to make the point that most of them inside the MET were not paying attention, including those heading NEMA, the persons responsible for Local Government and ZNS which played 'Buffalo Soldier' while citizens were under a threat, then, yes – we at BP would agree with them! But the conversation in today's Nassau Guardian is pure IGNORANCE if ya ask us!
We report yinner decide!