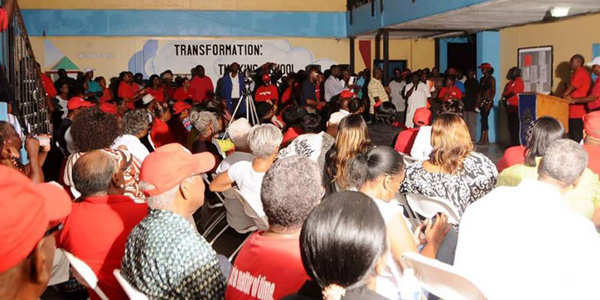 Dear Editor,
The FNM ratified candidates to date, include: Shanell Ferguson –Fox Hill; Don Saunders -Tall Pines; Frankie Campbell – Southern Shores; Leonard Sands – Bain and Grants Town; Dr Duane Sands – Elizabeth; Halston Moultrie – Nassau Village; Howard Johnson – South Beach; Zyndall Forbes South and Central Andros.
When recently interviewed by the press about the state of the FNM party, going into its convention, former Prime Minister and leader of the FNM, among other things, indicated that he was not pleased with the level of persons his party was attracting. In his view, it would seem, his party must attract a higher calibre of persons, if it is to make a serious run at unseating the incumbent PLP government.
This is a serious indictment on the FNM, coming from its former leader and speaks volumes to the near catastrophic state the official opposition finds itself in with only months left before the next general elections.
Sincerely
Jerry Roker