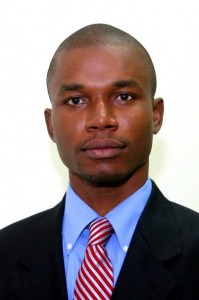 By Delroy Meadows
February 3rd, 2011
Today I question everything. No more am I to believe that in my mind laid a good foundation of reasoning, of character and the value of past pursuits. I have had an awakening and I prefer nowadays to filter my thoughts carefully to find the truth behind every word that was given to me. I am creating a new foundation in my mind. One built on rock and not sand. Today I question it all.
I believe that times are changing. There is a feeling of change in the atmosphere like the sound of a distant wave drawing near the shore. A spirit of liberation and new hope can be felt on the horizon. Bahamians are beginning to realize the importance of time and the power of their own personal influence.
Unity is Coming
I believe that what makes a people significant in the world is their ability to stand out and not be dominated.
A nation is made vulnerable to the world when its leaders appear to lean against the will of its people. Situations of division within a country do not go unnoticed by the outside world. Opportunists flock to such places seeking to exploit this kind of vulnerability.
Unity exhibited openly among the Government and its people is an essential deterrent to these types of individuals. We are attractive to the Cable and Wireless's of the world not because of what we have but in-fact it's what we don't have that's the magnet. It is better to live underground than on a surface governed by weak leadership and imitators of the world.
We must understand that being a follower of the world makes us vulnerable to their old schemes and their old ideas. If our creativity does not match or elevate beyond that which we see abroad we will forever have to fight for things that should today be meaningless.
The Road to Becoming Masters
I believe that we are on the road to becoming masters. There are moments in life where even a nation is given a second chance by God to fulfill its purpose. The spirit of rulership that exists within each of us stands in line today, awakened from its dormant state and ready to carry out the task.
The road to this wealthy place is not an easy one as the past has clearly showed us. We will have to be tried and proven through fire and water to make it over this obstacle. When we succeed we must remember also the mistakes of the past and be careful not to repeat them. I am confident that we will be a stronger generation this time around but still let us not forget.
We must remember to cast aside the old ways of how we operate in Government. There will be no place to sit in the parliament of the future for those who are too stubbornly set in their ways to understand that unity in the best interest of the people should be paramount to everything else.
We have a challenge to be met that is far greater than our own personal ambitions. Unless this nation is prepared to face the new world that's presently rising before us we will not make it. The world of tomorrow will have no room for countries governed by people who are not masters of their environment. Today we bare wittiness to superpowers that are scouring the globe for such places to colonize and unless we establish ours we can be assured that one will be established for us.
I refuse to believe that it is the will of God that we are to remain in this powerless condition. The events that led to our independence and the circumstances of today are evidence that there is a calling for us to become masters in this world. Let us not rule out the capability of our people to stand out and dominate on or above the level of the greatest nations we see around us. The minds of our people can be driven further than we can imagine once opened to the knowledge of its capacity.
The significance of the tugging that keeps drawing us back to this place has to be seen for what it is— that we are not an average people.
We live today because there exists in each of us a contribution to be made towards the establishment of this common goal.
This time around let us outstretch our hands to embrace the freedom that was promised to us years ago and not the chains of oppression.