Butler-Turner has ditched her campaign and now pledge full allegiance to Dr. Minnis!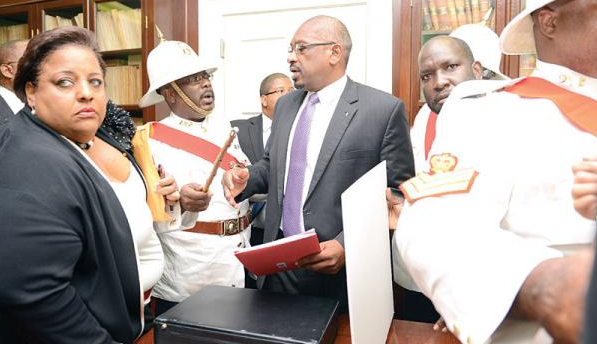 FNM leadership issue settled!
BREAKING NEWS >>> Great fear and trembling has taken hold of all persons who once shared the view to come up against Leader of the FNM Dr. Hubert Minnis at a one day Conclave this Nov. 21st.
Breaking News coming into Bahamas press now confirms there will be no challenge to the leader of the FNM during the one-day convention.
BP reported how Dr. Minnis had locked up support nationally and would behead any FNM who challenged his leadership.
Word now is that Loretta Butler – Turner has ditched her campaign against Dr. Minnis and has told supporters there is only ONE LEADER and his name is Dr. Hubert Alexander Minnis!
Look what a day makes in politics!