Nassau, Bahamas — Bahamas Press can report tonight that the FNM party has brought in it's Chief Political Strategist from Trinidad, Roy Boyke. Burke is a trusted gunslinger hired by Ingraham over these many years. He is the Architect of "It is a matter of Trust", "Better now and Better to Come".
A high Ranking party Officer and a person with knowledge of the dealings of Hubert Ingraham told BP, "Ingraham has had Roy Boyke in town for the past two months. Burke is being housed in Sandy Port, his children are Private Schooled here in Nassau and he is being paid BIG Money."
We can report that a high-level meeting and planning session was held on May 4, 2010 at the childhood home of Brent Symonette, Lucianos Restaurant. Frank Watson chaired the meeting and some of the persons in attendance were, Sidney Collie, Charles Maynard, Kendal Wright and Phenton Neymour. Frank Watson was the bearer of Bad News. A poll taken by Roy Boyke shows the PLP sweeping the South, Southeast and Southwest constituencies. The insider told us, "It appears to be a bloodbath in those areas. Hubert told Frank to deliver the bad news and to tell those incumbents, to piss or get off the poke."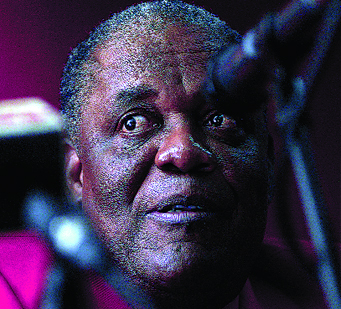 Well, Hubert did not have to bring in Roy Boyke to tell him that, we have been telling him that all along. Hubert Ingraham is said to " Trust" Roy Boyke's judgment just as much as he trusted the advice of his spiritual adviser who recently met her demise in the earthquake in Haiti. Burke has now brought his bag of tricks again to Nassau.
Sources are telling us that the FNM party is financing Mr. Boyke's excursion to the country and we hope he has a work permit. Another high ranking source told us, "It is amazing that Johnstone, Sir Durward and the other 'White Knights' can find the money to bring in Burke, but the Ranfurly Home for Children is about to be closed. Why cannot they donate the money to keep it open?"
Well, all it means is that the 'White Knights' do not want to lose their grip on power, they want all of the Bahamas for their tenth generation and Hubert has been very good to them and they have been very good to him.
Another source told us, "If your last name is Mosko, Johnstone, Knowles, Meyers, Andrews or Symonette, you are ok in Hubert's book, and he only takes care of a handful of shines."
It is being reported that Roy Boyke is writing the Scribe in the Punch and planting stories supportive of Ingraham in the local papers, in fact two were planted in the Punch this morning. We know how Boyke operates, he thrives on Corruption, well he has not factored in the power of Bahamas Press, we have over seven million [7.2 million] loyal monthly readers and every candidate that we have endorsed has won.
Burke has also advised the FNM to attack Philip 'Brave' Davis as it is believed that Brave is well organized and was the deciding factor in Lizzy.
We here at BP will predict that not only those candidates who were at the May 4, 2010 meeting will fall, but also Carl "Undernourished" Bethel, Byron "Soft Boy" Woodside, Earl "Demon' Deveaux, Vargo "Mona Vie" Laing, Vernae "da village idiot" Grant and Brensil "too stupid" Rolle will all be victims of the political bloodbath.
All the horsemen and all the Roy Boyke's in the world cannot save them. We are also being told that a plan is afoot to eliminate the Bamboo Town constituency in an attempt to save some of these lousy FNM candidates. We say to Bran, declare your independence or join the PLP, as the bloodletting is about to begin.
As for Mugabe's twin brother, Hubert Ingraham, you remind us of Pindling, you do not know when to go, you have no shame, you have been most neglectful, you have only taken care of Bay Street, you are a tired, old and decrepit man. You have no new ideas, you are like Bill 'BACARDI 8 ANOS' Allen, practically "Brain dead" from too much Becks Beer and Salem cigarettes. Burke cannot save you from the wrath of the people whom you have failed! We have trusted in you and you have squandered that TRUST. Go in peace and sin no more.
We

Need Change

Bahamas!