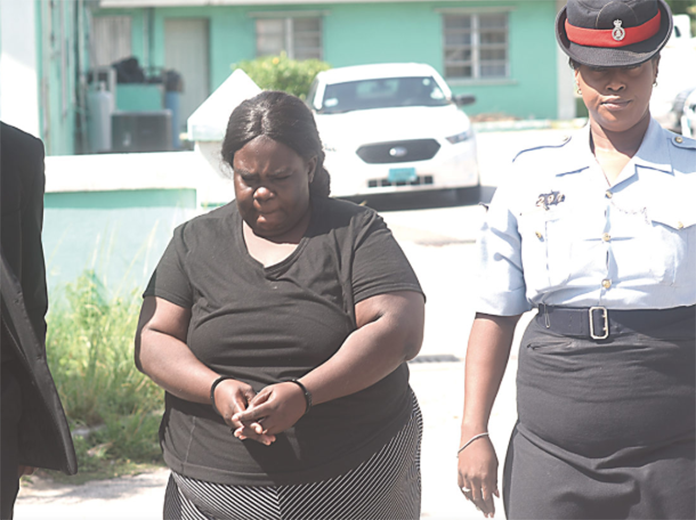 Nassau – A former post office clerk didn't have a happy 32nd birthday yesterday.
Magistrate Samuel McKinney jailed Akeisha Simms for three months, after she admitted to stealing $3,070 from the Mayaguana Post Office, which also serves as a bank for the southern island. She could spend another three months behind bars if she fails to repay the stolen money.
The island administrator, Marlon Leary, called in police after noticing irregularities in the post office bank's books, prosecuting Sergeant 3292 Tamica Gibson told the court. Simms, who worked at the post office for 12 years, admitted to inflating her account balance to $1,905.84 between August 10, 2017 and November 22, 2017.
After forging entries in her savings passbook, Simms withdrew $1,170 from her account during the same period, the court heard.
Then, on May 7, 2018, Simms increased her niece's account balance to $1,905.85 before withdrawing $1,900.
Simms pleaded guilty to charges of forgery, uttering a forged document and fraud by false pretenses at her arraignment.
Attorney Mario Gray said he was certain that Simms never contemplated that she would appear before a court on her birthday.