BP ga ask the question again: Where are the Parents who CREATED these monsters in society?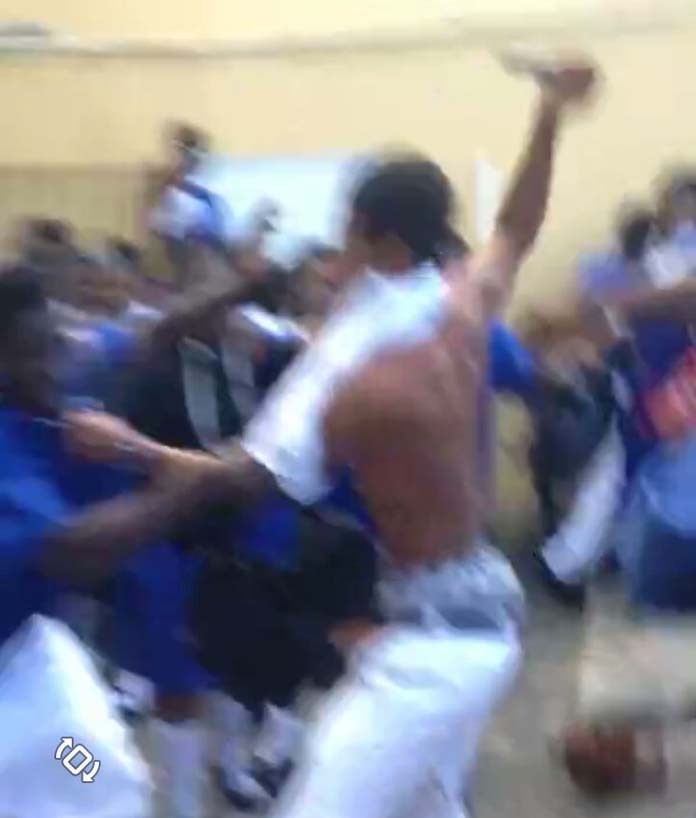 Nassau, Bahamas – We had an incident today at the Government High School. Some students were involved in a stabbing, which resulted in three being sent to hospital. There were no other incidents today.
Apparently all the stories circulating about shootings, and drowning and teacher attacks and another stabbing here or there are all "FAKE NEWS"! BP is not in the business of circulating or discussing such misinformation.
We can say in the GHS incident that one of the three is now in critical condition [FIGHTING FOR LIFE] in hospital, and, well, the other two will be released following minor cut injuries.
It is no question that young people today are having serious issues resolving disputes in a civil manner. GHS altercation today is no different from the problems found in many school around the world like at Columbine High in Jefferson County, Colorado where one deranged young man decided to end the life of 12 students and one teacher while injuring 21 others and eventually committing suicide.
The world is changing and gone are the days when young people seemed to exercise reason.
A story was told of two young boys, ages 6 and 7, who started a big row, scuffling over the TV remote. And as they fought, their guardian stood by helplessly, just wanting to teach them both how to share.
Sadly, here in the Bahamas we face an even greater issue. Many young persons have no real guardian to administer consequences when these violent outbursts happen, which many times end up when the matured and grown children become the real victims of this society [THE MONSTER CREATED] and are bent too late into shape by the system [PRISON].
We all must do a better job at parenting in our Bahamas. This is a task that cannot be left to any politician, teacher, priest, or police! This is the job of parents who have abdicated their roles and have decided to blame the problems we face on some other persons in the society. This cannot be right!
And so one is on life support, two others will perhaps return to the school to continue their violent escapades and me, well, I am still asking the question: Where are the parents who created these monsters?
We report yinner decide!
PS: There was some robbery in the parking lot at Scotia Bank Cable Beach. But with security in the yard there at all times we are questioning if that was indeed a robbery? Or maybe its another story heading to some boss which goes like this: I got robbed while trying to deposit the funds. Boy ya never know these days what ya dealing with!