Charges to finally come on Labour Day accident driver – WE ARE A NATION OF LAWS!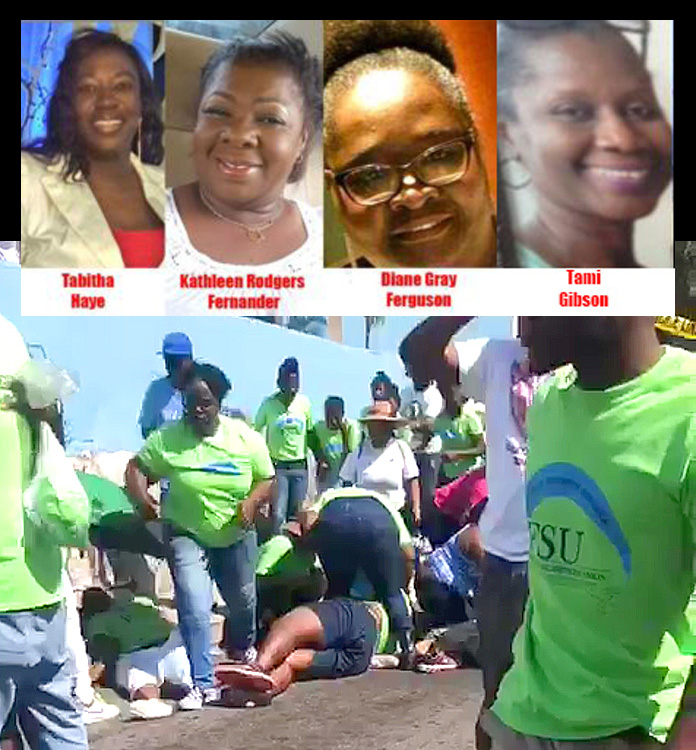 Nassau – At 12 noon today, that 22-year-old male who is suspected to be at the centre of that Labour Day incident will be arraigned!
Sources deep inside the police have now confirmed Travis Sawyer, the driver who was at the centre of that accident, is expected to be charged in that incident which claimed the lives of four women.
Kathleen Rodgers-Fernander, a Ministry of Education employee, Ms. Tabitha Haye of Hatchet Bay, Eleuthera, Diane Gray-Ferguson, a former banker and, at the time of her death, a UPS agent, and Tami Gibson all lost their lives during the 2018 Labour Day Parade. Some 29 others also were injured.
We should expect the driver to be charged in the magistrate court on four (4) counts of Manslaughter by negligence.
We hope during the case some additional information is asked like:
1) Was Sawyer the REGISTERED OWNER OF THE VEHICLE?
2) Was the vehicle INSURED?
3) Was the driver a holder of a valid Driver's License at the time of the incident?
4) And was the driver medicated or under the influence of some substance at the time of the incident that ended the lives of four Bahamian women?
BP wants to thank all our affiliate teams who kept pressuring us to help bring JUSTICE for victims.
We report yinner decide!