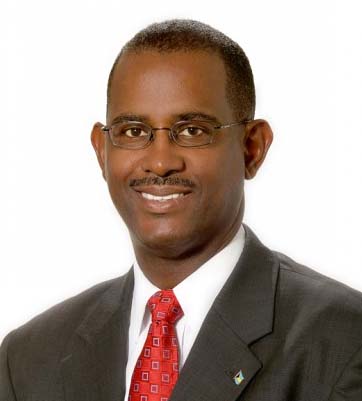 <<< Tommy Turnquest, Minister of National Security.
Click to listen to a report out of Grand Bahama confirming that a 4th teacher is now arrested for crimes of molestations at that Eight Mile Rock School

Nassau, Bahamas – What would this country be like if it wasn't for Bahamas Press? On Wednesday we delivered to members of the public a list of characters just released back into the society by the country's WUTLESS JUDICIAL SYSTEM. In the month of APRIL ALONE, the government of the Bahamas allowed 205 persons to walkout of HM Prison Service on bail for crimes ranging from MURDER to Fraud.
BP release the document online, which the names, the photos and information on each of the individuals. Now more than half of these persons released are CAREER CRIMINALS! Some have committed murder over and over and over again! But that's not the issue here. Tommy Turnquest has the nerve to speak to some WUTLESS PEOPLE, who never informed the public of the MASS EXODUS, to say his ministry is launching an investigation to find out who in the Central Investigation Bureau leaked the list to the press. WHAT AN ASININE STATEMENT TO MAKE! And what does Turnquest intends to do with that officer when he/she is scuffed out? THROW HIM/HER IN JAIL, whilst the hardcore murderers walk free? Now this is just laughable. It looks as if Turnquest bulb is not loose in his head any more, but it has now blown out completely!
A few weeks ago a sitting judge told Bahamas Press how one of these CRIMINALS ON BAIL was seen in a food store recently. The now released convict told the judge, "See, you didn't want to give me bail right? But I still out right? TAKE DAT!" the comments left the judge shaking all over. Ahhhh well, here we go again!
We know just how the information was delivered into our hands and it came form NO officer in the RBPF CIB unit either! Take DAT Turnquest, you soon join our 'DUMB and DUMBER' line-up of failing politicians.
Meanwhile another SERIOUS statement was just released this morning relating to WANTED FUGITIVE ANDRE BIRBAL. Bahamas Press reported on last week that not only has the RBPF failed to informed the people of Grand Bahama that Birbal was captured in New York [before we reported it], but that to this very day, the Bahamas government headed by Hubert Ingraham has NOT YET MADE A FORMAL REQUEST TO HAVE BIRBAL RETURNED TO THE BAHAMAS. THIS IS INCREDIBLE!
Birbal you would remember is wanted in the Bahamas for molesting more than 20 boys at the Eight Mile Rock High School. He fled the country before an investigation could be completed and was paid his full salary out of the Ministry of Education before leaving. Now this crime done to the CHILDREN of this country was not done by Birbal alone.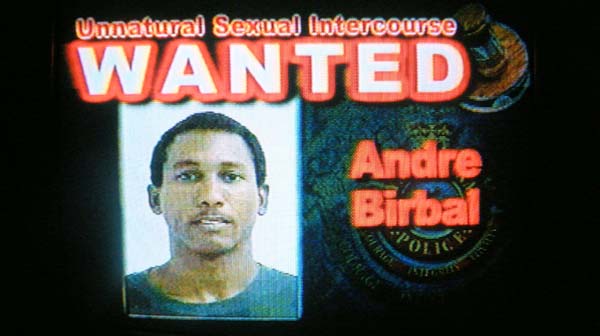 Birbal along with his 'CLANDESTINE PEDOPHILE LOVERS' created an after school programme where his despicable acts were committed on these boys. A high-ranking officer of the RBPF and another senior officer in the MOE is also involved in Birbal's CRIME and time will prove it.
However, when asked by the media about this extradition, Tommy Turnquest said Birbal is fighting his extradition to the Bahamas. But how could Birbal fight against it when the WUTLESS GOVERNMENT OF THE BAHAMAS HAS YET TO FILE AN EXTRADITION ORDER FOR HIS RETURN TO BAHAMAS? That fight is not being done Birbal, it is right in the ROYAL BAHAMAS POLICE FORCE!
Director of Public Prosecutions, Bernard Turner, told The Nassau Guardian today [21/5/2009] that the formal extradition application has not yet been sent to U.S. officials. BOY, WE HAVE SOME WUTLESS ROTTEN PEOPLE RUNNING THIS COUNTRY!