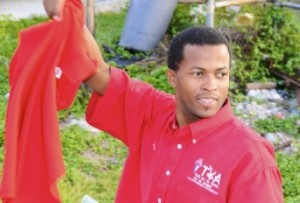 PRESS STATEMENT: The Torchbearers is baffled of the recent remarks made by Mrs. Belinda Wilson, President of the Bahamas Union of Teachers.
She has put her foot in her mouth again and has now retaliated on the heels of the justifiable sentencing of Andre Birbal, who was found guilty of destroying the lives of some of his students.
What is Ms. Wilson angry about?  Is she saying to the Bahamian public that she objects to the sentencing?  Is she suggesting that Mr. Birbal should be set free to repeat his obscene acts on other innocent children?
She should be having a 'hissy' fit because Mr. Birbal used his authority to betray the trust of the children, the school and the country.
Ms. Wilson who is known to stray off course, seems to have launched out too far into the deep. Her statement now questions her ability to reason.  Is she suggesting now to punish the children for a "sick" teacher's indiscretion?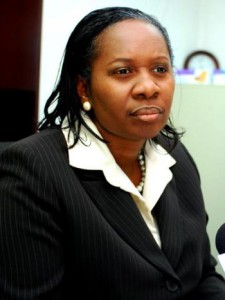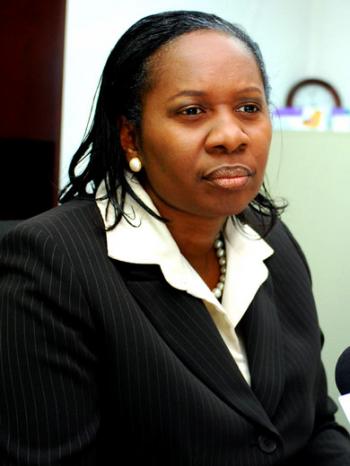 Instead of warning teachers of inappropriate behavior and the consequences, she is telling teachers to keep the children 100 feet away from them.  This is simply ridiculous!  And the threat of no more after school classes and extracurricular activities is a clear indication that she does not have the best interest of the children of the Bahamas at heart.
Is she brazenly telling the authorities, that are designed to protect children, that they should not have sentenced Mr. Birbal for his indiscretion, and because they did, she is now pouting.
What message is Ms. Wilson saying to teachers who are also parents of children going to school; what are they to do if anything if it happens to their children? Nothing?  This is a sign that she could care less about how the public feels and how the teachers who are parents of children in the system feel. She is only interested in representing the membership of the union.  This is simply grandstanding, nothing more and nothing less.
What she should be doing is working toward a democracy in her union, where she suspended her own General Secretary because he dared to have integrity.  She should use her energies to remove  doubt of all questionable circumstances from her tenure.
This last attempt to appear to be acting in the teachers interests has fallen short, because no right thinking person, let alone a teacher's union president, should behave in such a callous and wanton manner.  I cry shame on Ms. Wilson for preaching her message of "doom and gloom", while abandoning the children and using the teachers as pawns.
I call on the other members of the union's executive with any integrity, to distance themselves from Ms. Wilson's remarks or be judged collectively by the very youth she is trying to disenfranchise.
The youth of this country who are in dire need of role models, can hardly find one.  She has consistently spoken out while disregarding the youth.  She has sacrificed the country's precious youth on the altar of political greed. The only ones to suffer from her latest pronouncements will be the children, and  they are the ones who need help the most.  How cruel can she be?
Sensible and right thinking teachers will not follow a person who is advocating not to help the slow learner who is in dire need of after school classes or the child with social challenges of abuse.
We now know that the voice for them is not that of Ms. Wilson.
The Torchbearers cry shame on Belinda Wilson because we already knew and are finally convinced that all she is doing is using the BUT to secure a nomination in the upcoming election.  SHAME!