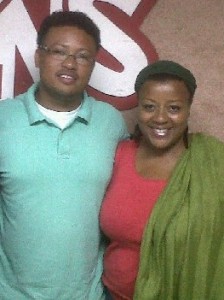 Nassau, Bahamas — BP has been closely watching the Toy Boy of the Cougar Talk Show Host that has been in our news recently. The Cougar continues to churn up her Greens in the down town area while the Toy Boy, Jamaal Chea, has turned his Green attention to the DNA full time. Now here's what BP uncovered. What makes the Cougar so upset, is that she is not being roached by a young girl as we thought, but rather the Drag Queen which is the Deputy to young Chea in the youth arm of the DNA – Young Democrats.
Chea, who was formerly known as a playboy, has had enough of perfume and sweet talks and is now settling for cologne, sweat, rumors and lies. He ran to the DNA first because he wanted a nomination in that party but party leader,
Bran McCartney
, using his better judgment, decided against running Chea. Chea was instead put in charge of the party's youth arm and what was later discovered to be a
"SHIM" (She/Him combined – cross gender)
, was made his deputy.

Toy Boy Chea
has no loyalty to anything or anyone as long as it puts him on top. He is known to have a really hard mouth except for when he finds himself flat on his back, when the carpet has been dragged from under him. BP investigated and found out that Chea has tried to get in the
FNM
but was ran by Papa's soldiers. He then tried to get a nomination from the
PLP
in Exuma and
BP
understands that Perry took his soldiers out on a Cable Beach walk to laugh in the breezy air at the thought of Chea representing them.
Toy Boy Chea accepted his position as leader of the youth arm of the DNA and was pouting until he found out how much influential SHIM contacts Deputy SHIM had. Chea swallowed hard and decided to "get to work" and latched on to Deputy SHIM. Whatever the SHIM contacts did for Chea, he is loving it because he kicked his Green Cougar to the curb and went full time into the SHIMDOM.
BP is curious about something though, why is it that party leader, Bran "Papa's lil Cooler" McCartney, is so intent on parading Chea around and placing him in such a key position when Chea is a known REJECT of the Chinese community? We should not forget that Chinese are very important to this country these days.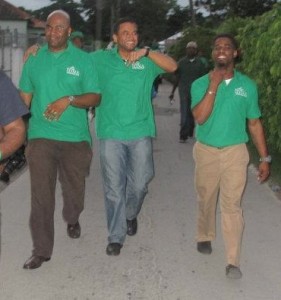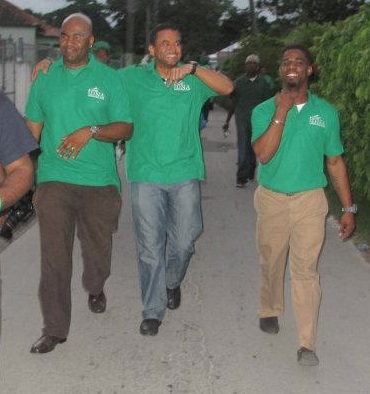 Sit down, get a cocktail and let
BP
school you on
Chea
. Chea is the offspring of the negro sweetheart of a Chinese Merchant. The merchant, long before his untimely death, tried to bring Chea into the midst of his Chinese Merchant Community and his Chinese family. The merchant was told An Ancient Chinese Secret – 
"Secret Negro Nooky, Stay Secret",
and ordered to drop Chea off to his negro mother and never look back. As we all know, the Chinese are a very tight knit community who are secretive, clannish and very disciplined. So Merchant Chea followed the advice of his mystical Chinese ancestors.
Toy Boy Chea
was then dropped off to his negro mother and left to live a life of sorrow.
When the boy was only 8 years old, one of his "uncles" sexually assaulted him and later dropped him off in an abandoned graveyard, tossing a $20 note to him as he pulled off in a red truck. Chea, reported missing by his negro mother, wondered the streets for two days before being found. He still had the balled up the $20 note in his pocket when they found him. From that day on, Chea was emotionally hardened and developed an unquenchable thirst for money and material gain, by any means necessary.
BP is amazed, after investigation, that the DNA, which claims to be running such a TIGHT SHIP, can allow Drag Queens, Cougar Lovers, SHIMS and the likes to walk around following its leader in GREEN who is SUPPOSE to be so upright in his actions. BP has one thing to say to Chea, Boy When You in Glass House, Dont Try Throw No Stones Dis Way. A word to the wise is sufficient!
BP is now headed to South Beach, cause out there we now have a story to tell. Stay Tuned!