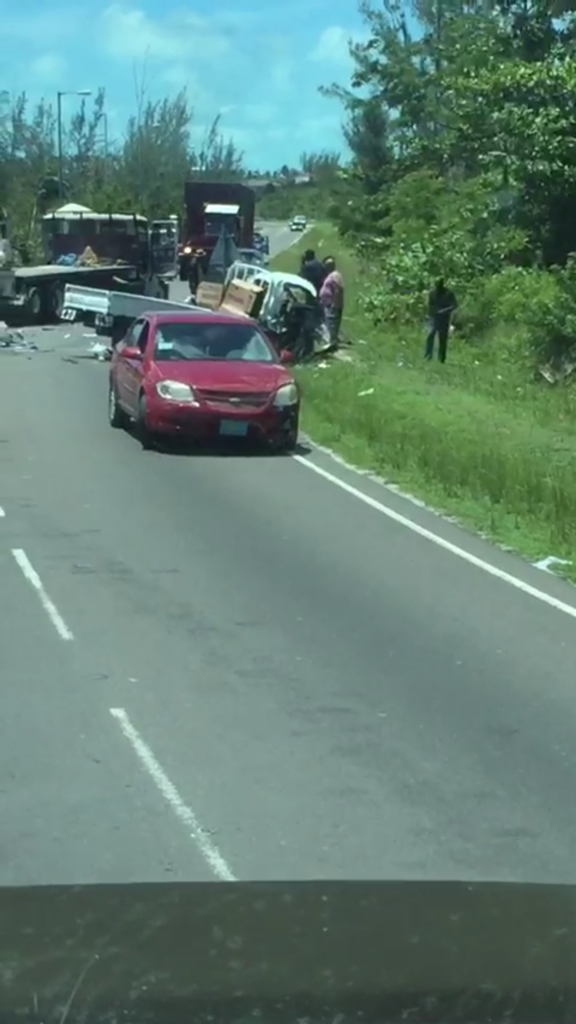 Police from the Traffic Division are investigating a traffic accident that has left a man dead and another detained in hospital on Tuesday.
According to reports, shortly after 12:00noon, a traffic collision occurred on New Providence Highway, South of Saunders Beach, involving a white Kia vehicle driven by a male driver accompanied a male passenger, and a 2001 Freight Liner flatbed truck driven by a male.
During the collision the male passenger was ejected from the Kia vehicle into the street. The driver of the Kia vehicle and his male passenger were transported to hospital, where the passenger later succumbed. The driver remains in stable condition. The driver of the Freight Liner was not injured.
Investigations are ongoing.