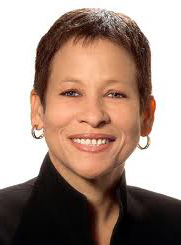 The Ministry notes with surprise recent media reports which suggest that there has been no dialogue between taxi drivers, the Ministry of Transport and Aviation and the Ministry of Tourism relative to the closure of the Welcome Centre for renovation and the proposed relocation of taxi drivers to ensure smooth operations during this transition period.
The public is advised that contrary to this suggestion, the Minister of Transport and Aviation, the Hon. Glenys Hanna-Martin, along with senior Ministry of Tourism officials, senior officers from the Royal Bahamas Police Force (Tourism Division) and representatives of the Road Traffic Department, have engaged in several hours of discussions with the leadership of the Prince George Dock Association, the representatives of the taxi drivers at the Prince George Dock.  Any claim to the contrary is completely false and incorrect.  It is important to note that those discussions have been detailed and result-oriented.
The recent press conference led by Mr. Obie Ferguson, the stated legal counsel for taxi drivers at the Prince George Dock facility, has introduced a new element to the ongoing discussions and it has been agreed that the dialogue would now be extended to incorporate a further meeting with Mr. Ferguson.
It is hoped that this statement will assist in clarifying what appears to be a clear and surprising misrepresentation of the facts in this matter.