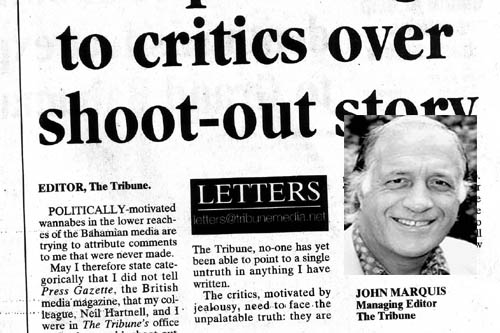 A lady called in on Love 97Fm today joining in the chorus against the EVILS OF THE TOILET PAPER. CLICK ON LINKS TO LISTEN IN. Bahamas Press welcomes the idea of persons to simply BURN THE TRIBUNE Newspaper copies WHEN IT COMES IN THEIR PATH!
Click to hear the people Take the Toilet Paper ON PART ONE!

Click to hear the people take on the Toilet Paper ON Part TWO!
And to the lady who wonders why the Tribune would not put up a Bahamian flag during Independence the answer is simple, THEY HAVE NO BAHAMIAN BLOOD!