DONATION OF MURAL WALL TO ALBURY SAYLES SCHOOL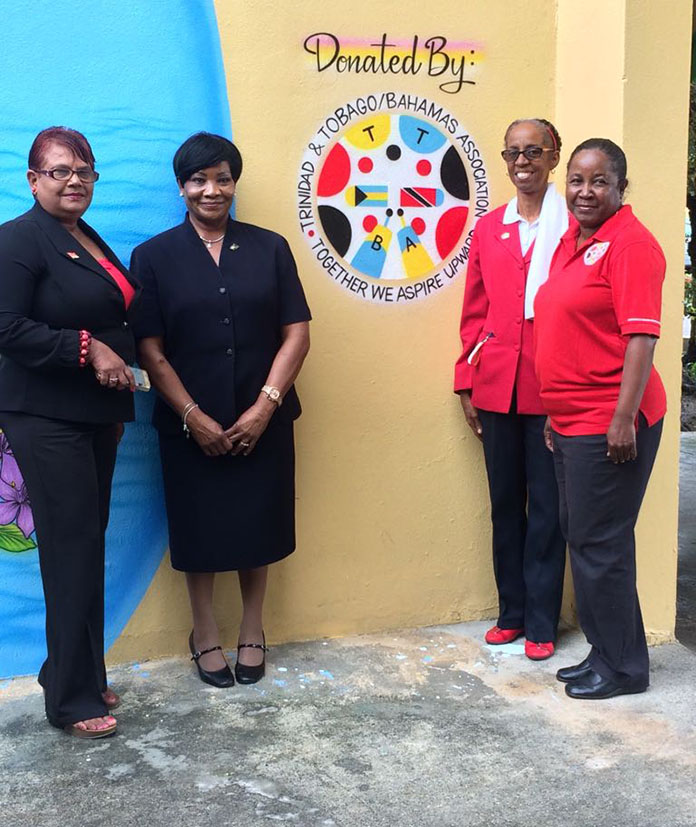 Nassau – In the spirit of Commonwealth Day, March 12th., 2018, The Trinidad and Tobago Bahamas Association unveiled a mural wall to Albury Sayles Primary School.
The Association re-imaged an empty space painting the beautiful islands of The Bahamas along with the national symbols; The Coat of Arms symbols, The Blue Marlin and the Flamingo.
The local artistry was designed to inspire a spirit of togetherness and love at the school.
The presentation depicts an appreciation for our Caribbean region on the whole; with a view to strengthen and uplift each other no matter race, country or religion. It the Association's hope that when students look at the mural, they would feel a strong sense of national pride.