Son of former FNM candidate and ambassador now at the centre of BPL millions probe!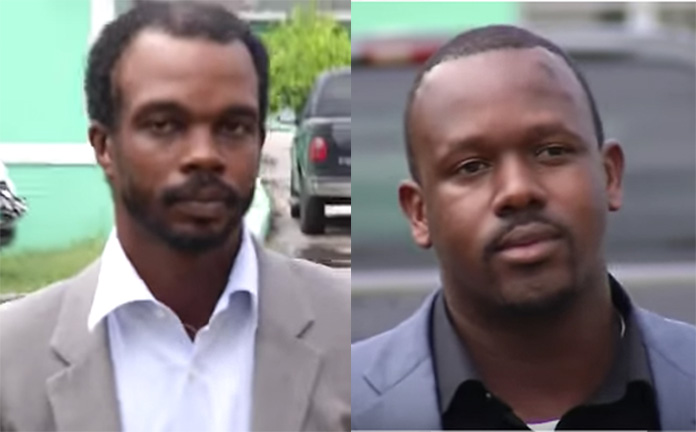 Nassau – The big news this week was how two more men were arraigned in court for stealing Millions from Bahamas Power and Light [BPL].
Now this becomes interesting, as we warned yinner in the public that the dragnet of the police in this investigation would take dem deep into the banks of the Bahamas and some high-ranking political families.
Last week we learned how the son of one hardcore FNM who chanted "Lock Dem UP!" has her son involved in the BPL heist! Thirty-five-year-old Che Chase is the son of former FNM candidate and ambassador to China, Elma "Elle Air" Chase. It is being alleged that he was charged on some eight counts in the movement of some $214,086.00 out of BPL's Scotia Bank account.
Chase was charged along with 31-year-old James Dean, a former Fixed Asset Manager at the power company, both on one count to commit fraud and seven counts of fraud by false pretences before Chief Magistrate Joyann Ferguson Pratt.
But Dean was then charged with an additional 45 counts in the movement of some $1,675,595.99 out of BPL's Scotia Bank account. Now get this: The incidents are believed to have occurred only between January and May of this year.
Both man were denied bail and remanded to the Bahamas Department of Corrections. For days they were both on the run for days from police and refused to show up although bulletins in search for them were circulating in the press.
The pair, you would remember, were on the run along with one Reno Bethel, who has his own game of moving BPL's money as a former bank employee at First Caribbean. Bethel's plush home is filled with plenty goodies and luxury vehicles. It's da People's time!
Now we are being told that there is one more banker at the center of this who has fled the country. He, we believe as this closes in on more suspects, holds the key to unlocking the BPL puzzle. More persons are in this and we don't care how the chairman of BPL defends her executives. All we ga say is this: BP is on the case and we are coming for yinner!
We report yinner decide!