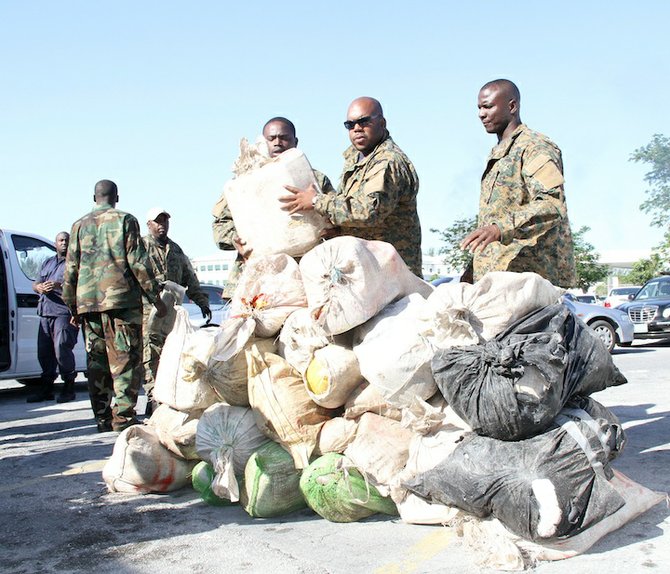 Bimini, Bahamas – Last night police on Bimini apprehend two males and seize a boat with a sizable stash of dangerous drugs.
According to reports at approximately 6:30pm police on BimÏni along with other law enforcement agencies acting on information was out to sea in waters off of Bimini when they intercepted a 25 feet speed boat with two males on board.
A search was conducted of the boat and officers discovered nine (9) tape wrapped packages of suspected marijuana hidden in the boat.
A 37 year old male resident of Andros and a 35 year old male resident of Grand Cay was taken into custody.
Estimate weight of the drugs is 50 lbs and estimated value is at $50,000.00