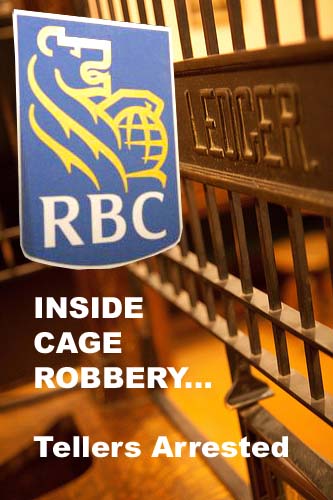 Nassau, Bahamas — Breaking news now happening confirmed two cage tellers at the Royal Bank of Canada Palmdale branch have been taken into police custody.
BP sources deep within the bowels of the branch tell us that an investigation for the past month at the branch confirm that some $106,000 has gone missing out of the RBC running account.
"We have a serious system that is able protect and the bank and its clients from such persons who sit inside our walls and here again we see our system working," a branch investigator told BP.
The tellers we've learned will not be the only ones brought before the courts this week. BP has learned the the bank's internal investigation unit also proved that some senior officers are also involved with the inside heist and their arrest will follow.
Bahamas Press can also confirm one of the tellers, who name we will protect, was planning an elaborate wedding for this fall. The reception we understand was to be hosted at the exclusive Atlantis Resort on Paradise Island. However, it appears that those wedding plans will stall following the teller's arrest on yesterday.