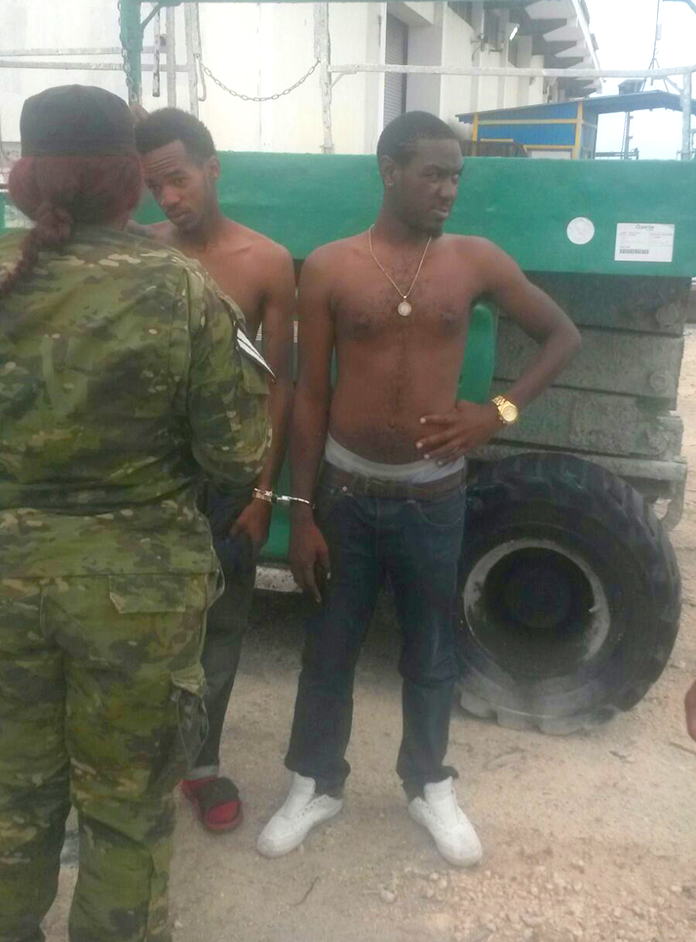 Nassau, Bahamas – Police were alerted to the Arawak Cay Port facility near Mailboat where they caught two half naked niggas inside doing da nasty! Looka here!
While Bahamians were being encouraged to stay indoors and inside, these two decided they should break into an establishment and take off they clothes. What yinner think is getting into the heads 'a-dese' young people today? Now dey headed to jail where they could remind naked all dey want!
WHAT A NASTY SHAME!
We report yinner decide!